2018 Vape Trends - The Low Down
Posted by Vape Superstore on
2018 VAPE TRENDS - THE LOW DOWN
Posted at 5:00 • 30 Aug • News
---
If you thought 2017 was a big year for vaping, think again. From innovative products hitting shelves to shifts in global attitudes and cutting-edge research, 2018 is likely to make waves, and we're only just getting started.
Avid vapers aren't predicting trends. They're already clicking their way through online baskets of epic new flavours, nic shots, and trend-setting Squonk sensation (anyone else get a mental image of Shrek when they see that word?). Before we look at what's in store for 2018, let's just take a minute to realise why any of this is even happening.
Surpassing its 10th year on the UK market, the e-cig was originally designed with one simple goal. A safer alternative to cigarettes that would help smokers quit. No-one predicted anyone outside this small target market would even be remotely interested in the product. No-one envisaged vaping would...dare I say it, become cool? Editor of Vaping 360, Jim McDonald hit the nail on the head recently, by defining the vaping industry as "something other than makers of useful harm reduction products". Hello, cloud chasers, coil conquerors, and for those of us hitting the garden shed to DIY our own juices, a chance at being Walter White himself.
Regulation Reality - 2017 will forever be remembered as the year vaping regulations got real. TPD laws swooped in across the UK and EU, affecting manufacturers and consumers alike. Nicotine strength, refill containers, and tank size all got smacked with limits, and while the industry found , the shadow of Big Tobacco's lobbying left the vaping community in universal grumble.
More Choice On The Shelf - With more customers comes more demand, so 2017 saw a huge increase in the range of vape-related products, both in-store and online. From vape pens to box mods, speciality juices to drippers, sales soared as much as choice, plus we got sneak peaks at some pretty awesome advanced battery technologies.
Facts & Figures - 2017 statistics were pretty neat, too. A whopping 2.9 million Brits now vape, with more ex-smokers-turned-vapers than ever (yup, I'm one of them). With that though, came the beginning of a hawk-eyed focus on health and the side effects of vaping.
Vaping Is Officially In Vogue - It's hard to review vaping in 2017 without the blindingly-obvious. It's everywhere. Growing from niche habit to full-blown subculture, 2017 saw vaping fill our streets, TV screens, and let's face it, most of Hollywood. From Tom Hardy to Leonardo DiCaprio, celebs are being snapped mod-in-hand, and even hardcore smoker Simon Cowell is now contributing to the industry. Its growth meant vaping got more noticed, tried, tested, and tailored, so it's not surprising those words are on the horizon for 2018.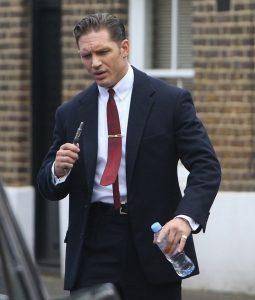 With the industry exploding, 18 year-olds using the term "sub-ohm" and let's face it, a fair amount of laboratory rats and mice likely to join in, 2018 is unlikely to be a quiet year. Vaping's biggest headline makers are yet to come, but anticipating buzz from consumers, manufacturers, health bodies and pundits was sufficient to put together some solid predictions.
Vaping Isn't Disappearing Anytime Soon (but smokers are) - Given that smokers are still the industry's focus, the most sweeping (and probably most accurate) prediction for 2018 is looking good for the fight against mankind's arguably most-toxic habit. As former director of Action and Smoking in Health, Clive Bates, put it: "Vaping will continue its rise and smoking will continue its accelerated decline. This is how we win". More smokers than ever will be stubbing out for good and switching to vaping- which bodes well. Tobacco giant, Philip Morris just announced its plans to

end UK cigarette sales by 2030

.
Vaping Will Get Even More Mainstream (while techniques get more advanced) - From curious newbies to long-established aficionados, 2018 is set to welcome all sorts, so expect a lot more

starter kits

, give-me-something-convenient kits (hello, Pod Mods), and for those still chasing the "real experience", a bigger focus on Mouth to Lung low wattage vaping. While tobacco manufacturers attempt to challenge the competition with Heat Not Burn devices, the general consensus is that for a country as vape-positive as the UK, anything cigarette-related is going to trail behind.
VApril - We had #Stoptober, #Veganuary, and I know my Facebook feed gets amusing every time we approach #Movember. 2018 will see the UK Vaping Industry Association promote #VApril. Designed to raise e-cig awareness and get those stubborn smokers to give vaping a chance, VApril will make way for clarity among the clouds; explaining RDAs from RTAs, mechanical mods from regulated, plus something quite exciting. Smokers up for replacing their cigarettes with vapes for the month of April will have any changes in their health monitored. Then again, speaking of monitoring...
Get Your Squonk On (and a whole lot more)- Providing a less messy solution tocloud and flavour-championing drippers,

Squonk Mods

are going to be huge in 2018. Likewise, mesh coils, thanks to a higher surface area and ability to produce more vapour at lower temperatures. If heating the e-liquid rather than the coil sounds up your alley, get the word "wafer" on your horizon. And if everything mentioned so far sounds a bit hardcore, you're just getting started, or still don't know where to begin, you're in luck. Revolutionising everything from attitudes to etiquette, this year will see a lot more user-friendly guides and tutorials floating around. We're also looking at endless new mods, batteries, juices, and an increasingly personalised vaping experience.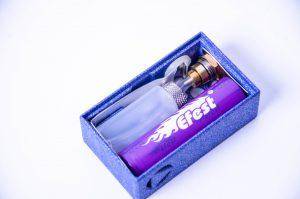 Vaping Campaigns And Endorsements? - If you think celebrity endorsements are limited to sportswear and suspect stomach-flattening teas, prepare to start seeing some famous faces promoting vape products. Vaping's come a long way since 2010 movie, The Tourist saw Johnny Depp give non-smoking signs the e-cig middle finger. While vaping celebs are still mostly papped going about their daily lives, we've already seen some low-key celeb endorsements from the likes of Courtney Love and the ever-so-well-named "Double G Series" by Snoop Dogg.
Technology these days is subject to one word. Innovation. From wellness wearables to reality-defying apps, getting one step ahead is all we seem to think about. Vaping is unarguably a technology-centric industry. Whether you started reading this because you've got something to say about the PRO Series 3X, want to see more awareness and acceptance, feel you're ready to make the switch, or are one of the 1.7 million followers on this Instagram account, you've definitely landed on the right year for all things vape.
Who'd have thought it. Nespresso would turn Vaporesso. The iPhone would have a more-affordable counterpart from iJoy, and no, SMOK wasn't your auto-correct failing to type "smoke". While the United States are so busy realising they might not be building a wall after all (resulting in FDA regulations being pushed forward to 2022), the rest of the world will have lots to face. Personally? I'm up for the challenge. I wrote this entire article puffing away on the one thing that killed my 20-a-day habit for good. I'm proud to be part of the generation that's bringing a cancer-causing industry to its knees, and honestly? When I walk down the street, aged 31, a walking choo-choo train, I'm happy. 2018. Goodbye, Big Tobacco. Hello, Big Vape.
So don't just sit there, get involved. If you're a smoker, it's time to pull your head out the sand. I did, and it was the best decision I ever made. If you're a vaper, high five. If you're somewhere in between, gawking at endless e-liquids like a kid in a candy store- I can vape Jam On Toast?? You've got every right to be giddy. 2018's gonna be brilliant.
www.vapesuperstore.co.uk contains general information about vaping and vapour products. The information provided is not medical advice, and should not be relied upon unless explicity cited. We do not make any warranties surrounding the health benefits, reliability and accuracy of written copy across all pages on our website, including blog content and content posted on social media.
---
Share this post
---