Vape Superstars: Jack Rabbit E-liquids
Posted by Vape Superstore on
VAPE SUPERSTARS: JACK RABBIT
E-LIQUIDS
AN INTERVIEW WITH JACK RABBIT
---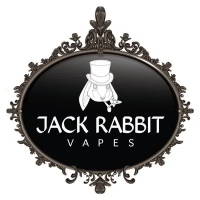 At Vape Superstore, we do our best to cater to all kinds of tastes and preferences. Some of our customers love a more unique and boutique kind of e-liquid - which is why Jack Rabbit is another one of our best sellers and Vape Super Stars.
Established back in 2015, Jack Rabbit vapes started out with a core range of shortfill e-liquids. Initially created for personal use, they started selling to the public. They've now expanded to include nic salts that bear their classic original flavours as well as a whole new range in the form of Rachael Rabbit.
Specialising in incredibly complex and unique flavours, Jack Rabbit takes inspiration from desserts and tropical fruit to create a next level vaping experience. Their out of the box ideas span from bakery fusions to smooth and creamy notes you can really feel. Whether you're just starting out with a nic salt or are a dab hand with a Sub Ohm vape, Jack Rabbit e-liquids are a delightful way to indulge your sweet tooth.
No matter the flavour you choose, these vibrant e-liquids unfold and transform as you vape them. The team at Jack Rabbit have taken extra care to refine and perfect all their recipes to get them just right. Vape Superstore spoke to the Jack Rabbit team to see what we can expect from them next.
"OUR CUSTOMERS KNOW THAT IF THEY VAPE JACK RABBIT THEY CAN BE CONFIDENT THAT WE HAVEN'T SKIMPED ON ANY PART OF THE MANUFACTURING OR THE DEVELOPMENT OF EACH PRODUCT."
Hi, I'm Josh Douglas, Co-founder and Managing Director of Jack Rabbit Vapes and Dispergo Vaping.
Toran and myself were born and raised in a quiet little town just outside of Oxford called Witney. We grew up together and are pretty much brothers. After school was finished we moved on in to different professions, I became an electrical design engineer and Toran became a barber! Both heavy smokers, towards the end of 2014 we both decided to start vaping.
JRV was founded in 2015, by Toran and myself with the ambition of making unique and complex flavours. Each Flavour we have created we have designed with a layered approach to highlight certain notes during the inhale and exhale.
JRV began as a very small project, primarily producing liquids for friends and family members as a weekend hobby. We wanted to ensure every ingredient in the products was carefully selected and of the absolute highest quality to offer a true reflection of the replicated flavour. After receiving awesome feedback, we decided it was time to share our products with the world.
VS: WHAT ARE YOUR MAIN PRIORITIES AS A BRAND?
As a British brand our highest priority is the safety of our customers, so we have invested heavily on full emissions testing, MSDS certificates, and certificates of conformity, to ensure no 'nasties' are in our products.
The next highest priority is the flavour of our products, our goal is to create ranges that you can trust to taste exactly as you would expect. So that when we release a flavour if it sounds like something you fancy you know it will be smooth, authentic tasting and complex.
WHAT MAKES YOU DIFFERENT FROM YOUR COMPETITION?
Because Toran and myself started the company off of the back of our passion for vaping, we are heavily involved in the vaping industry, including forums and social media to keep our selves grounded and right in the heart of the vaping community. We listen to our customers and follows with regards to packaging and flavour profiles in fact Raspberry White Cookie was a suggestion from one our customers! Our customers know that if they vape Jack Rabbit they can be confident that we haven't skimped on any part of the manufacturing or the development of each product. We do not use 'white labelled' products nor do we sell our flavours so you will not find our flavours anywhere else.
WHAT'S YOUR FAVOURITE FLAVOUR FROM YOUR RANGE AND WHY?
My personal favourite in our range is Banoffee Pie from the Jack Rabbit range, it was the first flavour that we developed and it's still going so strong since we first released it to the market. Funnily enough it's based on my mum's famous Banoffee Pie which she used to make for me and my siblings growing up on special occasions so as corny as it sounds, it will always be a special one to me. It's also the most complex recipe and the longest steep time! 14 different concentrates go in to that bad boy! It also won Dessert of the year 2018 from the Sub Ohm magazine readers!
WHAT ARE THE CHALLENGES YOU FACE IN THE INDUSTRY?
I feel that the entire industry is facing a huge challenge. The industry is being over saturated with so many products that are questionable, don't get me wrong there are so many amazing products out there that are well produced and fully compliant but there are others that give the industry a bad name. Especially with the bad press regarding the vitamin E acetate with THC in America (which I would like to re-illiterate is NEVER used in any compliant vaping products!) I feel that all manufacturers need to unite to ensure that standards are upheld and we all push to prove to the powers that be that this is a responsible industry that helps smokers to quit smoking cigarettes and move to a healthier alternative.
WHAT ARE YOU MOST PROUD OF JACK RABBIT FOR?
We started mixing e liquid as a hobby between a few friends, we have organically grown to a cottage industry supplying local companies within Oxfordshire to very quickly becoming an international brand suppling south America, Australia, Europe and more and most importantly becoming so well known in the UK! It is so humbling and we cannot be more grateful to the people that have given us a chance and continued to support us throughout our journey. Still to this day just something as simple as seeing someone in the street wearing a JRV T shirt or smelling someone vaping one of our flavour its gives me such a buzz!
WHAT'S IN STORE FOR YOU THIS YEAR OR BEYOND?

We are planning to get another two Rachael Rabbit fruity flavours out during the summer and potentially one more Jack Rabbit desserty flavour. We are open for suggestions so please feel free to message in and let us know your suggestions! We have also started a sister company called Dispergo vaping where we have released several ranges to hopefully satisfy everyone's taste buds!
PREDICTIONS FOR THE NEXT 12 MONTHS IN THE E-CIGARETTE INDUSTRY?
Personal prediction is that TPD 2 will come in to play and currently what's changing isn't 'set in stone' so to speak but I would imagine that shortfills will also require emissions testing and follow as strict rules as current nicotine containing products. I would actually imagine that 60ml bottles with nicotine containing liquids will be allowed provided all the current TPD criteria are met with regards to testing and labelling.
It's important to remember that the NHS and Public health England are fully behind e liquids so I cannot imagine the UK getting any of the bans etc. that other countries are unfortunately experiencing.
IF YOU COULD GIVE ONE PIECE OF ADVICE TO A NEW VAPER WHAT WOULD IT BE?
My advice for someone trying to quit cigarettes and moving on to vaping would be to find a flavour that you love, I see so many people choosing a tobacco flavour to quit smoking, the problem with that (again my opinion) is that you still have the taste for tobacco and therefore probably will keep craving it. Find a flavour you love and stick to it! After a week or so it will get easier and you will get to a point when you will wonder why you ever smoked!
THE VAPE SUPERSTORE VERDICT...
Our customers can't get enough of Jack Rabbit, with a selection of their flavours standing out as winners. Added bonus, all of their flavours are available in both nic salts and shortfills. So, no matter your vaping setup you can give them a whirl. Coming out on top is Mandarin Cheesecake. A well balanced and vibrant flavour, pairing a smooth and creaming note of cheesecake with a hint of vanilla that melds wonderfully with the sweet and citrus tang of mandarin.
---
Next on the list is the beautifully crafted Banoffee Pie. Tones of ripe banana offer a smooth and fruity base note, complemented by whipped cream and sweetened just the right amount with a drizzle of caramel. Whether you're a dessert fan or not, this one's worth a try.
---
Blueberry Duffin is a hybrid of bakery flavours - half donut, half muffin with a handful of blueberries. The doughy notes of donuts pair wonderfully with the fluffy flavour of freshly baked muffins and enhanced with the sweet tang of ripe blueberries. Totally unique and incredibly on brand for Jack Rabbit.
---
While the Rachael Rabbit range is a newer addition to our shelves, one of the flavours has already crept up in popularity. Orange, Mango and Passionfruit is an exotic and fragrant e-liquid. It pairs the citric notes of oranges with juicy notes of mango all rounded off with a twist of tropical passionfruit.
---
Finally, another one for the dessert fans is Raspberry White Cookie. Buttery and smooth notes of cookie batter are present throughout, enhanced with a sweet note of vanilla. Vibrant raspberries serve to freshen things up and add a touch of fruitiness to this indulgent vape.
Have you had the pleasure of trying Jack Rabbit premium e-liquids? Let us know in the comments what your favourite juice is.
www.vapesuperstore.co.uk contains general information about vaping and vapour products. The information provided is not medical advice, and should not be relied upon unless explicity cited. We do not make any warranties surrounding the health benefits, reliability and accuracy of written copy across all pages on our website, including blog content and content posted on social media.
---
Share this post
---