Vaping Legislation: UK vs USA
Posted by Vape Superstore on
VAPING IN THE US vs THE UK
ARE US LAWS TO BLAME FOR THE RECENT VAPING LINKED ILLNESSES?
---
Many major news outlets have been sharing dire sounding headlines regarding vaping following the events in the US. Unfortunately, around 42 deaths and 2000 hospital admissions have been reported due to vaping related illnesses in America in the last few months.
The outbreak has led to a lot of confusion in the UK as to whether this will affect British vapers. We've also seen a lot of questions about why these incidents have occurred in the first place.
There are a number of factors that have collectively contributed to these hospitalisations. They largely boil down to how vaping products are produced, tested and regulated as well as who's using them.
The UK and US have very different legislation in place when it comes to vaping products. Each nation has its own governing health body as well as regulatory bodies that were established to test products. However, the way in which they operate is very different. Could the regulations in the US be to blame for the recent vaping linked illnesses?
You've likely heard of the FDA (Food and Drug Administration) before. They're the federal agency who are responsible for testing all kinds of consumer products ranging from prescription drugs and medical devices like asthma inhalers to food and your everyday items like cosmetics. Back in August 2016, President Obama added vaping products to that list too.
This date in important to note as strictly speaking, every vaping product (from kits to e-liquids) released onto the market after August 2016 should have been tested by the FDA. Unfortunately, the FDA hasn't been able to work through every single product that's been on the market since that date. It also doesn't factor in products that were released to the market before this date.
E-cigarettes have been in the American market since 2009, meaning there's also a back-log of around 7 years worth of e-liquids and kits that haven't been adequately regulated. Earlier this year, the FDA were going to extend the deadline for having all products regulated by 2022. Following legal action and pressure from public health groups, the FDA brought this date back to May 2020.
Currently, the US has no specific regulations surrounding the ingredients in pods or e-liquids, no maximum nicotine strength and no regulations for the e-cigs themselves.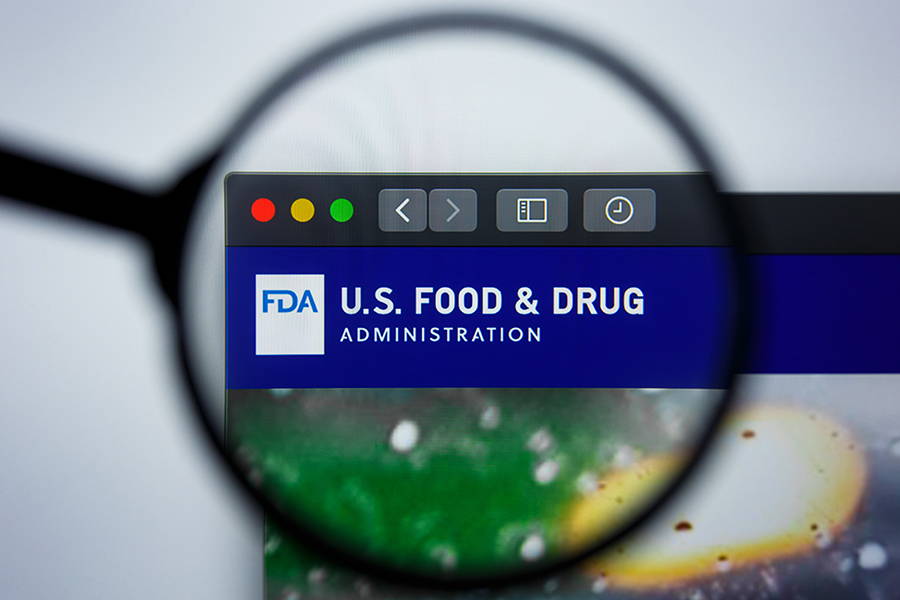 THE UK AND EUROPE EQUIVALENT TO THE FDA AND CDC - TPD AND THE MHRA
THE TOBACCO PRODUCTS DIRECTIVE
Back in May 2016, Article 20 from the Tobacco Products Directive (TPD) came into effect in the UK and Europe. The legislation was put in place to regulate the quality of products as well as to ensure their safety. It also enabled consumers to educate themselves on where their e-liquids were coming from and who had made them. TPD also regulates the way in which e-liquids can be packaged as well as the tank or pod capacity of e-cigarettes.
If you're a regular or long time vaper, you might have even noticed how things changed when this legislation came into effect. Previously, tanks were often larger and nicotine levels available were also higher. Bottle size has also changed slightly as well as the way some of them are packaged. More subtle changes you might not have noticed include the ingredients in e-liquids like flavouring and colours.
Currently, the US doesn't have a limit on the maximum nicotine strength available. Under TPD, the strongest nicotine e-liquid you can get is a 20mg nicotine salt. These are designed for transitioning smokers as they're a fast acting and quickly absorbed form of nicotine. In America, the highest available is that found in Juul pods - nearly three times as powerful - with a 59mg nic salt strength.
When it comes to the e-liquid itself, if it contains nicotine, the largest bottle size it'll come in is a 10ml bottle. This is where shortfills came from and why you need to pop the bottle open to add nicotine yourself. The ingredients are also regulated - no colouring, no diacetyl or stimulants like caffeine or taurine. Tanks have been decreased to allow for a maximum 2ml capacity too. No matter whether it's a pod kit or vape tank, you won't find anything bigger than that.
TPD have also ensured packaging is secure too. You'll notice that bottles will always come with a child proof cap, no matter whether it's a metal dropper bottle or a jumbo squeezy gorilla bottle. All kits, e-liquids, tanks and anything else used for vaping (right down to replacement coils) also has to have a nicotine warning on it. Even products that don't contain nicotine will have this warning due to their intended use.
THE MHRA AND THE YELLOW CARD SYSTEM
Adding to all the structure that TPD requires is the MHRA. All e-cigarettes and e-liquids have to be reported to the MHRA (Medicines and Healthcare products Regulatory Agency) before they can be sold.
Once they've approved and on the market, there's the Yellow Card system that consumers can report to if they encounter an issue. That means if someone has a problem with an e-cig or e-liquid they can submit their complaint to the MHRA. Depending on the severity of the issue, the MHRA will follow one of two paths. They'll either file it for future reference in case anyone else has a problem with the same product or they'll investigate it directly is the complaint is more severe(10).
All UK e-cigarette products are tightly regulated for quality and safety by @MHRAgovuk. It's important to use UK-regulated e-liquids and never risk vaping home-made or illicit e-liquids or adding substances, any of which could be harmful

— Public Health England (@PHE_uk) September 12, 2019
WHERE'S ALL THE CONCERN COME FROM?
While there are a few factors, the biggest one really comes down to Juul. The "Juuling" trend picked up on social media and throughout American high schools back in 2017. Since then, the statistics for teen vaping have increased significantly. The Juul is a small, slim and discreet device that closely resembles a thumb drive in appearance. Around 25% of American high school students reported using an e-cig at least once within a 30 day period in a recent study completed by the National Youth Tobacco Survey(9).
This trend caused an uproar amongst both parents and schools with concerns over a new generation becoming addicted to nicotine. Studies have found that the younger an individual is, the less developed their brain is which has a direct correlation with how easily they can become addicted to substances like nicotine(1). Given that Juul is the most popular device amongst teenagers and incidentally also has the highest nicotine level available in America, it's led to a nicotine dependency for many underage users in the States.
However, we've not seen the same trend in the UK. According to a study completed by ASH, 76.9% of 11 - 18 year olds haven't even tried vaping, much less are regular users(2). Of those who have tried vaping, most (52.4%) reported they'd done so just to "give it a try".
Since the outbreak of teen vaping, dubbed the "vaping epidemic," Juul have adjusted the way they sell pods in the UK and US. The vaping giant were criticised for creating flavours that were said to appeal to an underaged demographic. This year, they pulled the fruit and dessert flavoured pods not only from convenience stores and Juul stockists, but also their own website. Now, only the menthol and tobacco flavours are available. This may have been a pre-emptive move on Juul's part given that President Trump has called for a blanket flavour ban on all non-tobacco flavoured pods and e-liquids(9).
Juul only broke in the UK market in summer 2018 and also had to comply to the TPD guidelines regarding testing and nicotine levels. Rather than the 59mg pods that are commonplace in America, the UK has 9mg and 18mg strength pods and UK Juul users have the full spectrum of fruit and dessert flavours to choose from.
VAPING VS. SMOKING DEATH RATES
Another factor contributing to the major concern over vaping safety stems from the fact that, up until recently, no recorded deaths due to vaping had been recorded anywhere in the world. While there were occasionally headlines with someones battery shorting in their pocket, no one had encountered issues with e-liquids or lung related health issues.
Between the first death in August 2019 to late November, 42 deaths had been attributed to lung disease stemming from a vaping related cause. This is a stark statistic given that vaping has been fairly commonplace in America since 2009 and has had no prior issues. However, the FDA report that tobacco products (like cigarettes and cigars) are still the leading cause of preventable illness and death. Around 480,000 Americans die prematurely each year due to smoking related causes(5) - including those affected by second hand smoke.
In the UK, around 78,000 people a year die due to smoking related illness(6). No deaths related to counterfeit vapes have occurred this far in the UK. We largely attribute this to the regulatory bodies in the UK that ensure the quality of the products you buy online and in store. While vaping isn't risk free and despite the issues in America, Public Health England still maintains their stance that vaping carries 95% less risk than conventional smoking(7).
SO WHAT'S THE DIFFERENCE IN AMERICA?
Aside from the governing regulatory bodies operating very differently, age is another factor. Many states have been enforcing "Tobacco 21" in 2019 which prevents anyone under the age of 21 from purchasing tobacco products - of which e-liquids and vapes are included. This means that those aged between 18 and 21 who were previously able to purchase e-cigarettes and pods no longer have legal authority to do so. In turn, this has created a black market for unregulated, illicit and counterfeit pods and e-liquids.
Following the rash of lung-related illnesses, the CDC (Centers for Disease Control and Prevention - the American equivalent of our MHRA) have been testing pods and e-liquids. They've also started testing lung fluids from those patients afflicted with the illness. Their current research suggests one common factor across all those they tested - Vitamin E acetate(8).
You've likely used products with Vitamin E in them before. They're a common ingredient in multivitamins as well as skincare products. While they're safe for both topical and oral administration, Vitamin E Acetate is an oil. Oils (also referred to as lipids) are not something your lungs are used to inhaling. Oils are sticky and will collect in the alveoli (small sacks that hold air) in the lungs. When this happens it can result in what's called "lipoid pneumonia." The oil is likely used as a cutting agent to fill counterfeit e-liquids cartridges which users are then inhaling when they vape.
The CDC has also found a correlation between the Vitamin E oil and the kind of cartridge they're used in. Those patients who developed vaping related lung issues were twice as likely to have exclusively used THC-containing cartridges rather than nicotine containing pods.
Aside from stringent checks before products even reach stores shelves, we also have the Challenge 25 policy. In the UK, you need to be 18 years or older to buy an e-cig or e-liquids. Just like when you're in Sainbury's picking up some wine after work, if you look under the age of 25, you're going to need to verify your age. This applies to online stores too - if you're buying a vape you'll need proof of age when it gets delivered.
At Vape Superstore we'll ask for your birthday when you register for an account with us. We'll need to verify it before we ship your first order and if you use a guest checkout, you'll need to get verified every time you shop with us. When you're in store picking up vaping supplies or a new kit, we'll ask for ID if you look like you're under the age of 25.
WHERE YOU CAN CHECK YOUR E-LIQUID IF YOU'RE CONCERNED
All in all, you're in good hands if you're buying from UK vape stores and online retailers. However, if you're still concerned about your e-liquids and want to know for yourself that they've been tested, you can check them on the MHRA(3) website. It includes all e-cigs that have been submitted as well as pre-filled pods and your run of the mill shortfills and 10ml bottles too.
www.vapesuperstore.co.uk contains general information about vaping and vapour products. The information provided is not medical advice, and should not be relied upon unless explicity cited. We do not make any warranties surrounding the health benefits, reliability and accuracy of written copy across all pages on our website, including blog content and content posted on social media.
---
Share this post
---