What Is Going On In The E-Cig Market Globally?
Posted by Vape Superstore on
WHAT IS GOING ON IN THE E-CIG
MARKET GLOBALLY?
Posted at 5:00 • 14 Dec • News
---
If you're one of the whingers and moaners: "Why can't I vape here, this is completely unreasonable!", you might want to count yourself lucky. While an estimated 20.8 million people are vaping worldwide, not all of them have it as easy as you. This post will look at UK regulations, plus worldwide ones- including the places you can get into serious trouble for blowing clouds (calling all Thai or Dubai travellers).
EVERYWHERE I GO IS ONE GIANT "BAN". IS THE UK REALLY THAT GREAT?
Actually, yes. For all the beef UK vapers have with 2017 TPD laws slapping limits on their tank sizes, bottles and nicotine strengths, it's important to remember that we're lucky to live in a country that isn't just vape-friendly it promotes it. The general opinion from international vapers is that the UK is one of the most vape-positive countries on earth.
UK RESTRICTIONS: TPD (THE DOUBLE-EDGED SWORD)
If you were vaping in the 2016 build-up to TPD laws (which came into effect in May 2017), this might sound familiar. As word got around that nicotine-containing e-liquid bottles would be limited to 10ml max, vapers scoured the internet for "pre-TPD" sales- basically the last chance to nab those 30ml-120ml bottles before prices went up.
TPD IN A NUTSHELL- WHAT IS IT AND HOW DID IT AFFECT US?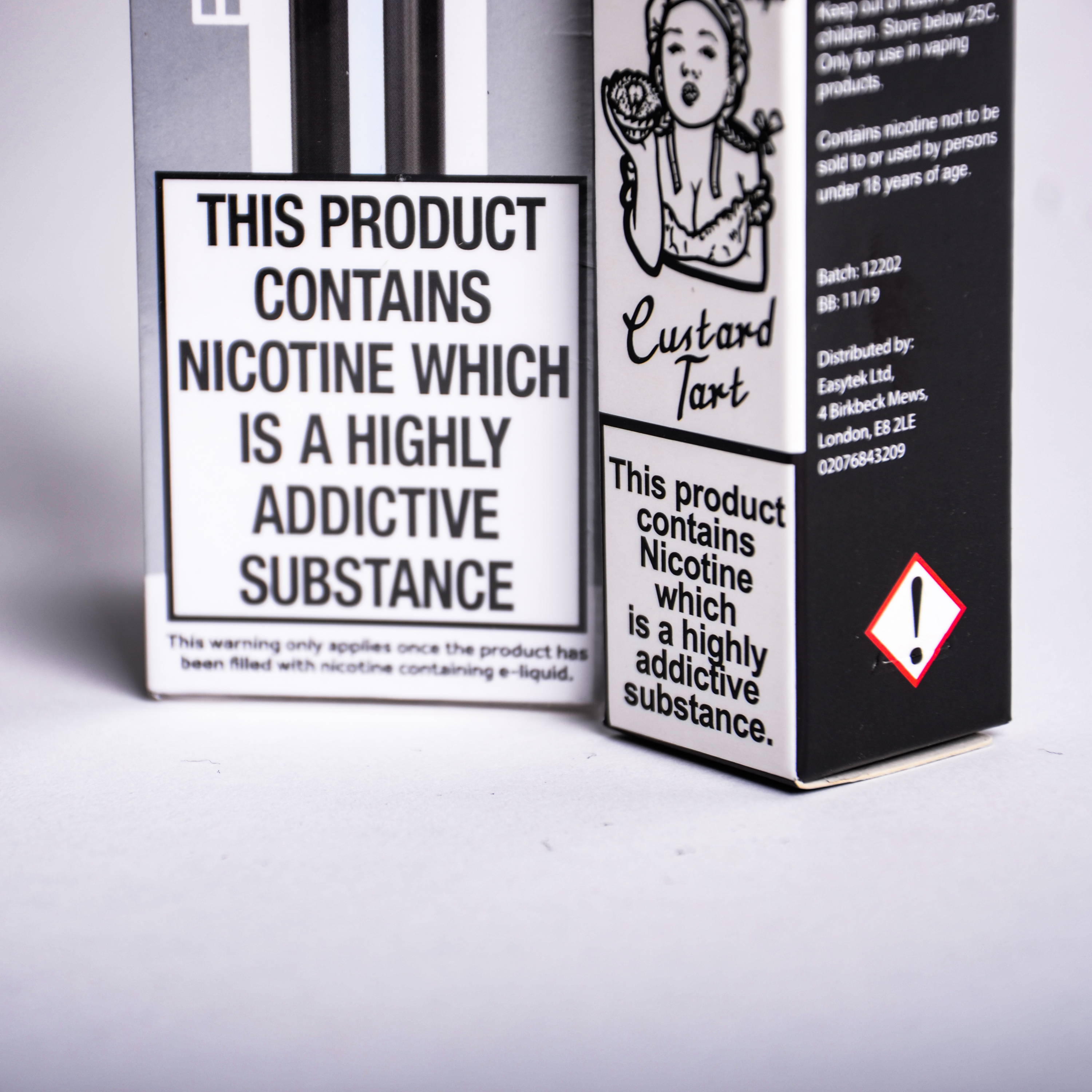 TPD stands for Tobacco Products Directive. Initially designed to regulate the
tobacco industry, it's a legal bill that wormed its way into the vaping industry in what's officially known as Article 20 of the TPD. For vapers, that was more like 20 ways Big Tobacco threw a ton of cash at the government, lobbied the hell out of them, and sort of "got what they wanted". Watching 1.5 million of the 2.9 million UK vapers turn their backs on Big Tobacco wasn't leaving the heavyweights too happy. Making vaping trickier was their solution.
IT ALL CHANGED ON MAY 20TH, 2017
From May 20th, 2017 onwards, the e-cig industry was (and still is) looking at this:
Maximum bottle sizes for e-liquids containing nicotine is 10ml- Aside from getting massive thumb cramps from squeezing those fiddly 10ml bottles, the main outcome of this was an increase in price (you'll get that with any size decrease, whether it's suncream or ketchup). That said, messing with an industry as innovative as vaping was a pretty dumb move, so hello Short Fills- the cheaper solution. We'll cover those in a bit.

Tank size can be no bigger than 2ml-Tanks used to be a big deal- literally. Up to 10ml was what you could be walking around with, but TPD limited tank sizes to 2ml max. That meant a lot more re-filling (and a lot of outrage from cloud chasers). Ironically, while "safety" was the official reason for the bill, it's kind of less safe when you think about it. The more you refill, the more chance you have to spill or get nicotine-containing liquid on your fingers. Always wash your hands after handling tanks and liquids.

Nicotine strength limits of 20mg/ml max-If you vape with nicotine, you've likely found your ideal strength, although many vapers choose 0% e-liquids. Transitioning smokers tend to opt for higher nicotine strengths before working their way down. Limiting strength to 20mg/ml was a pretty clever way for Big Tobacco to keep smokers where they wanted them- at cigarette counters. You can still buy "with nicotine" e-liquids (all of ours are TPD-compliant), or you can mix up your own nic shots in 0% Short Fill bottles.

Warnings, labels, age limits and packaging-This one we can't slam. TPD laws required all e-liquids to have regulated, leak-proof packaging and carry an addiction warning label. That said, if you've ordered coils and found a "this contains nicotine, which is an addictive substance" label, you might agree that it's gone a bit far. Coils aren't a nicotine product. Purchasing e-liquids under the age of 18 is strictly prohibited.

Notification periods for manufacturers-TPD also meant that new products must be notified six months before they can be sold- unless the MHRA (Medicines and Healthcare Regulatory Agency) gives the green light. This doesn't massively affect the user, but it does slow down innovation.

All e-liquids must undergo emissions testing-Again, not bad for vapers. Testing for e-liquid impurities gives the user more reassurance.

Nozzles must be at least 1cm long and emit no more than 20 drops a minute- Seriously. #MicDrop. Amazingly, we don't see a regulation on how many drags per minute cigarettes allow. Ok, you got your nozzle, but vaping got its Short Fills.
IF YOU WANT TO SAVE MONEY, SHORT FILL IT.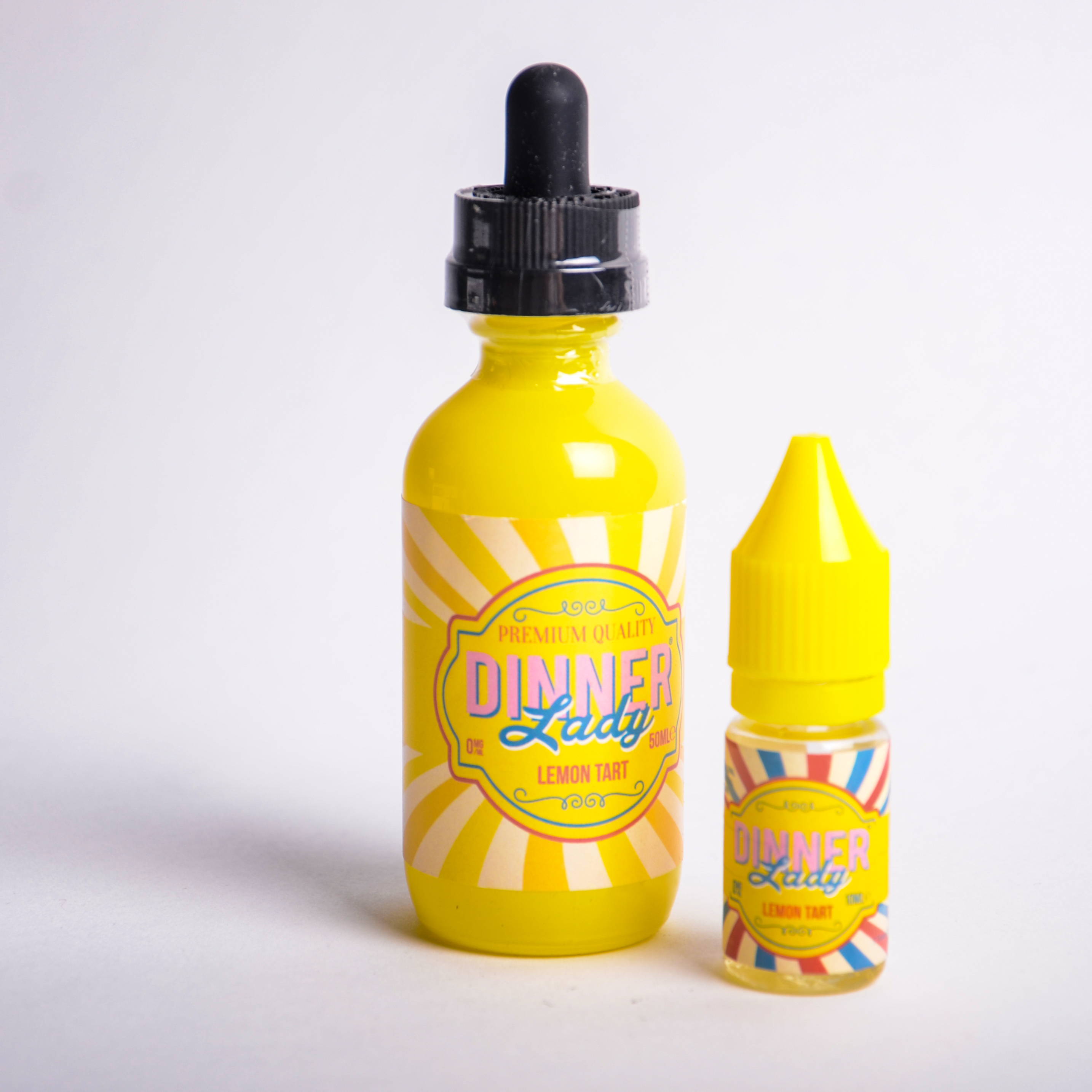 Since TPD bottle size restrictions don't apply to 0% nicotine, here's a nice, legal solution. Short Fill bottles are mostly 60ml bottles filled to 50ml. You get a free nic shot, mix it in and get a 3mg nicotine strength. You can always adjust that, though. Short Fill bottles range up to 200ml.
E-CIG RESTRICTIONS AROUND THE REST OF EUROPE
TPD laws affected EU countries as a whole, but in different ways.
Vaping in the EU is generally similar to the UK, with some quirks. Like Denmark, Sweden had e-cigarettes classed as a medical product until 2016. That's since been overturned, so at the moment, it's all good (and not yet regulated). Norway's status is "permitted", but the sale of nicotine-containing products isn't. So basically, you need a doctor's note there. For Hungary, you're just looking at ramped-up prices because of tax legislations.

France is full of cheese, wine and effortlessly glamorous people swanning around Paris with their croissants. They're slowly replacing their chain-smoking culture with e-cigarettes. That said, e-liquids aren't officially considered a "smoking cessation product" unless the nicotine strength is high. Just watch out where you vape there- fines are up to 150 Euros for doing the naughty. You also have to be over the age of 18 to purchase the stuff.

Spain should be full of Spanish people (but we all know it's full of Brits). The status stands at "permitted". It's a similar deal to the UK there, though. You're looking at 10ml e-liquid limits and 2ml for tanks. The Spanish government is reportedly considering bans of online e-liquids, according to Vaping Post. For the moment though, you're ok.

Italy should be easy-going and one giant gondola of proper pizza and romance. The canals haven't gone anywhere, but vaping laws have. Tax laws introduced at the end of 2017 have made vaping more expensive than smoking. While the assumed opinion is that Big Tobacco want to kill off vaping, they know there's one thing they can't get around. You can't put a price on health. Vaping in Italy is permitted anywhere smoking is.

Vaping in Turkey is (technically) banned Vaping is officially illegal in Turkey. While many British holidaymakers have reported being able to do it without a hitch, don't take risks there. Your gear could be seized at airport arrivals. That said, the regulations are a bit inconsistent. There are plenty of online vendors, although for some reason, vaping on high-speed trains is a giant "no-no".
AUSTRALIA IS ALL KINDS OF WEIRD
If you want to vape in Australia, pick your destination carefully. E-cig purchases are banned in some states- like Western Australia. If you're planning on hitting up Queensland, prepare for bans- even on 0% nicotine liquids. Regulations are set to change, but for the moment, it's a mixed bag.
Again, a mixed bag with regards to the specifics, but nowhere is vaping flat-out banned. If you're hitting up the US of A, check this list.
Singapore - alongside chewing gum, vaping is straight-up illegal in Singapore.

Thailand -If you haven't read about Brits finding themselves behind bars for vaping in Thailand, read this. Up to ten years in prison is the penalty for blowing clouds there.

Hong Kong -Nicotine-based e-liquids are classified as a poison in Hong Kong. Anything above 0% nicotine can land you a giant fine.

Egypt, Dubai and Oman - Illegal, illegal and illegal. The fine in Brunei, for instance, is £200.
HOW DO I CHECK THE STATUS ON A SPECIFIC DESTINATION?
Simple. The UK government's Foreign Advice Travel is the best place to start. Select your country, then select Local Laws and Customs. You'll find vaping regulations under the cigarettes/smoking section.

To find out everything about travelling with your vapes and liquids, including airport and packing tips, read this blog post. For anything else, or to try out new mods or e-liquids, pop into one of our stores, get in touch or read our other blog posts.
www.vapesuperstore.co.uk contains general information about vaping and vapour products. The information provided is not medical advice, and should not be relied upon unless explicity cited. We do not make any warranties surrounding the health benefits, reliability and accuracy of written copy across all pages on our website, including blog content and content posted on social media.
---
Share this post
---