Are Box Mods Better Than Vape Pens?
Posted by Vape Superstore on
ARE BOX MODS BETTER
THAN VAPE PENS?

Posted at 5:00 • 31 Aug • Tech
---
Vaping has come a long way since the first e-cig in 2007. Thousands of mouth-watering flavours, endless devices and great choice have made vaping super-tailored, but users are often left wondering, which one is right for me? When you see vapers in the street, chances are they're either using a vape pen or a box mod. But what's the difference, which is best for you, and why?
VAPE PENS- WHAT ARE THEY?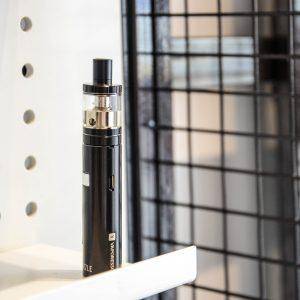 Vape pens are one variety of e-cigs. They're mostly pen-shaped, can be super-slim or cigar-like in thickness and they're easy-to-use. Like all vapes, they're powered by a battery, have a tank for e-liquids and a mouthpiece with either a draw-to-puff or push-to-fire mechanism. The all-in-one build, lower price and convenience make them ideal for newbie vapers or transitioning smokers.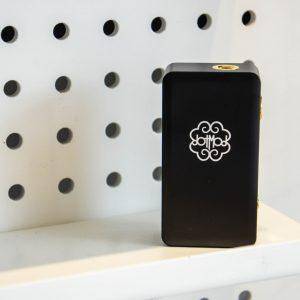 Much like the name, box mods are a bulkier e-cig model that offer more power and flavour than vape pens. The mod itself is separate from the tank and battery, and the increased customisation, bigger clouds and often-better flavour, rank highly with more-advanced vapers.
DIFFERENCES BETWEEN VAPE PENS AND BOX MODS
Size- Vape pens are generally smaller than box mods. They're also lighter, and vape pen users like being able to store them in their pockets, bags or glove compartment- basically, they're discreet. They don't attract much attention, and despite the small size, you can get a decent draw. Best sellers include the Kanger Subvod 100-C, Smok Stick V8 Baby and M17 and Vaporesso Drizzle. Box mods are larger, heavier and sometimes less-portable, but box mod lovers think bulk is a price worth paying for better cloud power and taste. Best sellers include the SMOK Alien, DotMod DotBox, Asmodus Minikin Boost, Hugo Vapor Boxer V2, plus super-nifty mini box mods.
Complexity- Vape pens keep things nice and simple. They can be used with virtually no experience and still offer a lot of satisfaction. Despite offering less customisation than box mods, vape pens can offer variable voltage/wattage, although users are more-focused on all-in-one convenience, such as micro-USB charging. Box mods have more custom features, tank choice and massive precision for temperature, voltage and wattage.
What It Comes With- Vape pens are loved for their all-in-one approach. Usually included are a USB charger and cable, built-in battery and tank. Box mods literally involve just buying the mod. Once you've found your perfect one, you can then choose a fitting tank, coils and the right battery. Many box mods (like the Wismec RX2/3) can be charged via micro-USB, but the pros know it's faster and better to use an external charging bay.
Price- Vape pens are smaller and less complex than box mods, so they're mostly cheaper. Vapers choosing to spend a little more for a box mod are doing so for more power and what's generally considered by more-advanced vapers to be a better experience.
Battery- Battery structure, life and power differ between vape pens and box mods. Vape pens tend to come with batteries, although being smaller, they offer less power and battery life than box mods. Way more powerful thanks to larger, but clunkier batteries that need to be purchased separately, box mods offer longer battery life and more power.
Wattage- Although many vape pens offer some degree of wattage variation, box mods are the bees knees for wattage control. Higher wattage gives a more-powerful throat hit, plus it'll up your chances of mega clouds.
Durability- Box mods definitely win on the durability front. They may be bulkier, but they're rock solid. Vape pens are less durable, but then again, they're smaller, lighter, easier to use, cheaper and more discreet. Vape pens are often portrayed as being less durable than they actually are- mostly because carrying them on-the-go makes them more frequently dropped and knocked.
Experience- Flavour and cloud production are big deciding factors when choosing between a vape pen or a box mod. Vape pens are smaller on the clouds, making them ideal for stealth vaping, but they give decent flavour. Vapers in it for the clouds and taste tend to choose box mods. For the densest possible clouds and sensational taste, consider an

RDA

. Pens still offer some flexibility, like models offering up to three pre-selected settings. If you're looking for a cigarette-like experience that can be as simple as drawing from the mouthpiece, you want a vape pen. If cloud or flavour chasing is your game, box that mod.
THE VERDICT? AND ARE THERE ALTERNATIVES?
Vape pens and box mods are both excellent devices. Yes, they each have their pros and cons, but they're level when it comes to the biggest pro of all- not being one of the biggest killers in the world. Whether you're carrying a pen or proudly gripping your box mod, neither are smoking, so you've won on that front.
For no-frills, hassle-free vaping (especially if you're new to it), a vape pen is a great place to start. Vape pens are also fantastic for discreetly getting your fix outside offices, pubs or restaurants, and the lightweight build makes them ideal for when you're on the move. You can still choose from epic flavours, charge them out and about, and if you've got a limited budget, they're extremely well-priced.
For the vaper looking to up their game, box mods unleash a world of customised experience and versatility. They can power up any atomiser and allow each one to max out its potential. Beastly clouds and getting the most out of your flavour are a given with box mods.
YUP, THERE ARE ALTERNATIVES
Vaping devices aren't just limited to pens and box mods. Although these are the most popular, you'll quickly see more Pod Mod users, because hey, all-in-one, disposable devices that are tiny and powerful aren't something vapers ignore. Requiring a fair amount of scientific and technical knowledge, mechanical mods are the ultimate deal for maximised vaping experiences. We're not mincing our words, though. These require knowledge of battery safety, coil building, plus more. Safety should always be taken seriously with any device. We even dedicated an entire post to it. Nevertheless, even heavy-duty box mods come with short-circuit protection, constant voltage (even as battery drains), minimum resistance, maximum current, plus more. We've conveniently divided our kits for users, so you can choose from:
WHICH ONE IS RIGHT FOR ME?
That's kind of like asking Harry Potter which wand is best for him. Every vaper is different. Some favour discretion, ease-of-use or something lightweight. Others put flavour and clouds above everything else. The good news is that there's one out there for you. There's even a holistic option with 100% legal, cannabis-based CBD liquids and kits. Really, you're spoiled for choice.
To find your perfect vape, to find out more about vaping in general or to ask any other questions, get in touch or pop in to our stores. If you've been vaping the same old juice for weeks, switch it up from our huge range of e-liquids. If you're considering travelling with your vape, read this.
www.vapesuperstore.co.uk contains general information about vaping and vapour products. The information provided is not medical advice, and should not be relied upon unless explicity cited. We do not make any warranties surrounding the health benefits, reliability and accuracy of written copy across all pages on our website, including blog content and content posted on social media.
---
Share this post
---