You may not have heard, but vaping could be taken away right from under your nose.
The UK government is considering enforcing policies that would strip away flavours, ban the sale of disposables and increase the cost of vaping considerably.
This isn't just speculation - a consultation process is underway that could make this a potential reality for all vapers in the UK by 2024.
Now is your time to respond.
If vaping has helped you live a healthier life then please complete the questionnaire and make your voice heard before these severe restrictions are implemented.
The consultation runs until 11:59pm on Wednesday 6 December 2023 and is your only chance to raise your voice.
Please share this with as many vapers as possible. Your input is vital to this issue, as there is a very real chance that next year vapers will only have tobacco and menthol flavours to choose from, disposables will be banned and vaping products will be heavily taxed.
Reasons For The Youth Vaping Consultation?
The news may seem like it has come out of nowhere, but the issue has been growing for some time now.
It is driven by the rise in underage vaping and the government's ambition to create a smokefree generation by banning the sale of tobacco products to anyone born in or after 2009.
Part of their proposals to achieve this would result in heavy restrictions on the vaping industry as a whole.
As a business, we agree that the sale of all vaping products to minors should be strictly prohibited. This should take the form of robust monitoring and enforcement of existing laws that protect children but doesn't impede smokers from living a healthier lifestyle.
We carried out a recent survey of our customer base and we were shocked to find that out of 1048 respondents, 1 out of 3 would go back to smoking if a flavour ban was implemented and a fifth would return to smoking if disposables were no longer available.
Children should not have access to any vaping products, but it is vital not to undermine the millions of adult vapers who benefit.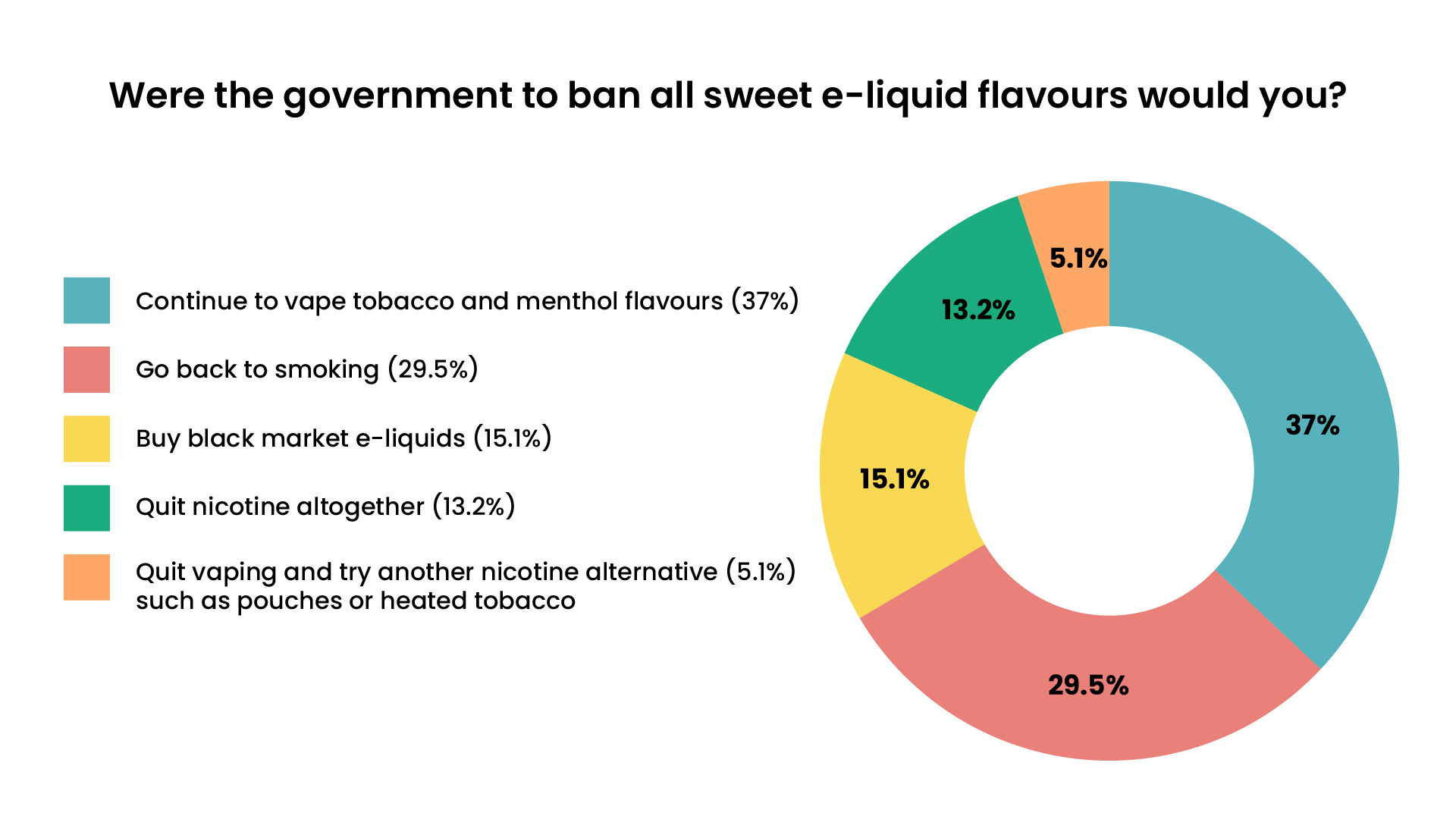 A recent survey of 1048 of our customers showed that 29.5% would take up smoking again if a flavour ban was implemented.
The biggest culprit is disposable vapes and the ease with which minors are able to access and use them.
We at Vape Superstore feel that a ban doesn't address the fundamentals of this issue at all. The problem is how children are getting their hands on disposables in the first place.
Specialised vaping companies like Vape Superstore enforce strict age verification for online sales and carry out Challenge 25 for in-person purchases. But there is a growing blind spot - a thriving black market for disposable vapes and a plethora of unchecked vendors who have no qualms with selling to underage customers.
The proposed ban and restrictions attacks smokers and those in the legitimate vaping industry who are acting responsibly, and in doing so, will alarmingly hand a windfall to the underground manufacturers and shady vendors, who's practices are by and large left unmonitored.
Legislation to protect minors from accessing restricted products exists for alcohol and tobacco as well as vaping products. The issue is one of enforcement, which is currently severely lacking - a ban would only inflate the problem further.
A boost to the Tradings Standards teams and a penalty increase from £2,500 to £10,000 would be more reflective of the government's commitment to preventing underage sales than an outright ban.
What Vaping Restrictions Are The Government Considering?
1. Restricting Flavours:
The government is considering banning sweet flavours, leaving only tobacco and menthol options. Vape flavours play a huge role in helping smokers to make the switch.
There seems to be no sense in trying to phase out smoking to then offer vapers only tobacco-flavoured options. If anything, we should be removing tobacco reminders from the collective consciousness completely.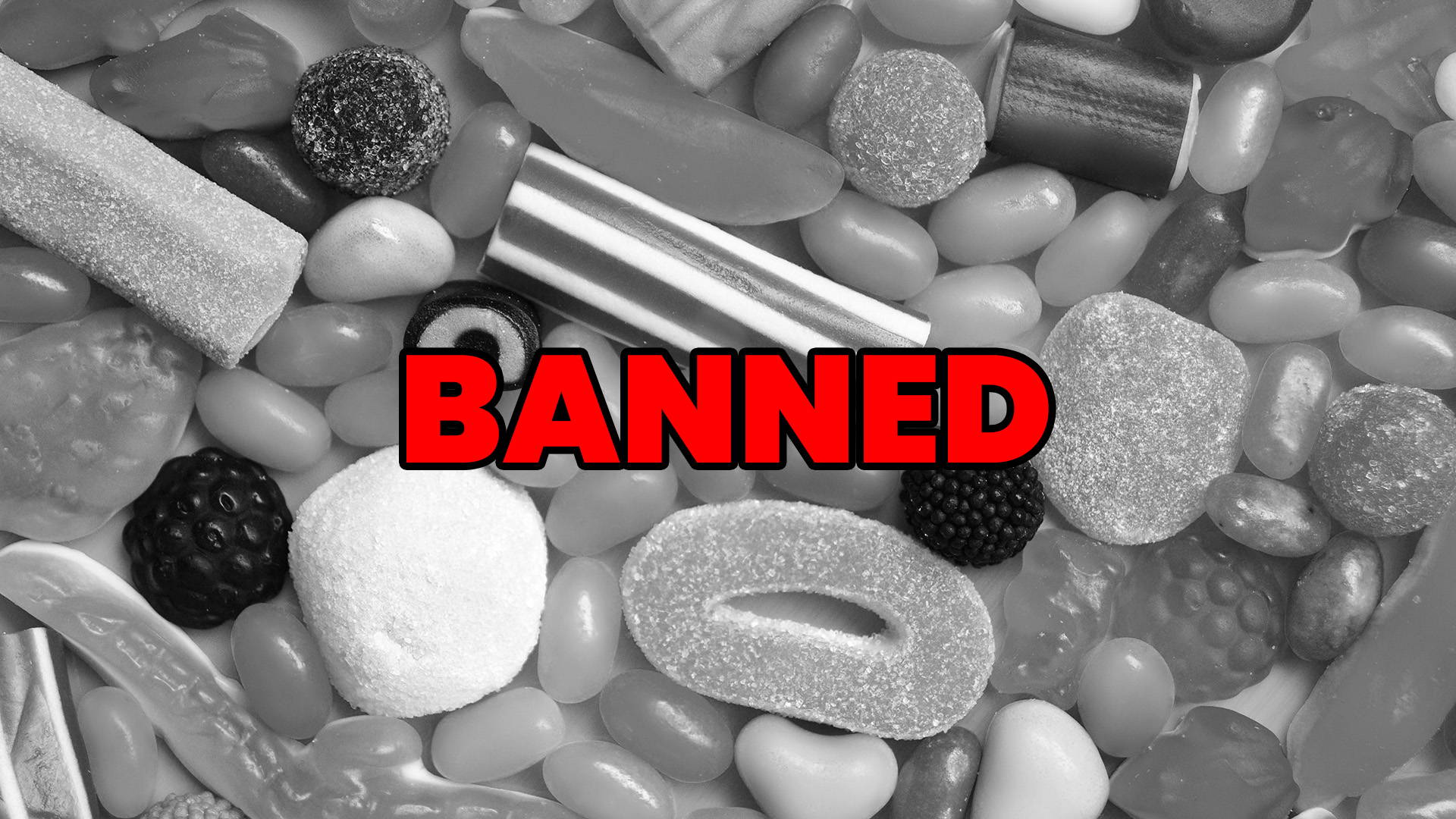 2. Banning The Supply And Sale Of Disposable Vapes:
Disposable vapes are an ideal method for smokers to be introduced to the world of vaping. There is no learning curve and they allow smokers to instantly experience how effective vaping is.
In order to tackle youth access to these devices, the Trading Standards teams should be supported in their role of cracking down on the corrupt vendors who allow children to purchase their disposable vapes.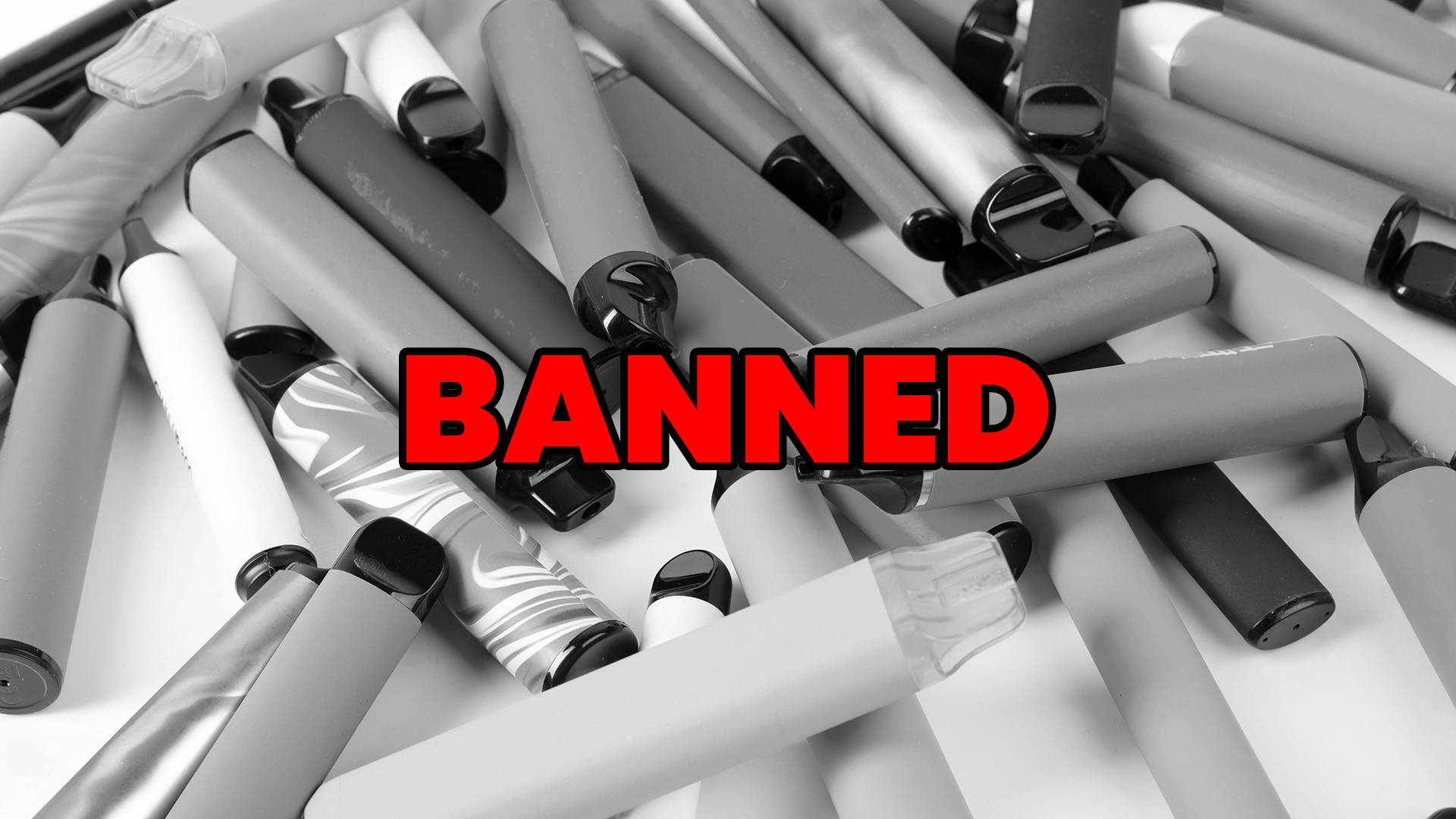 3. The Affordability Of Vapes:
The government plans a tax increase on vaping products with the view that it will make them inaccessible to minors. The cost saving that smokers benefit from when switching to vaping is a major motivating factor in helping them quit smoking.
Enforcing the existing regulations to prevent underage vaping should be a priority. An increase in tax simply punishes adult vapers and discourages adult smokers who are trying to quit.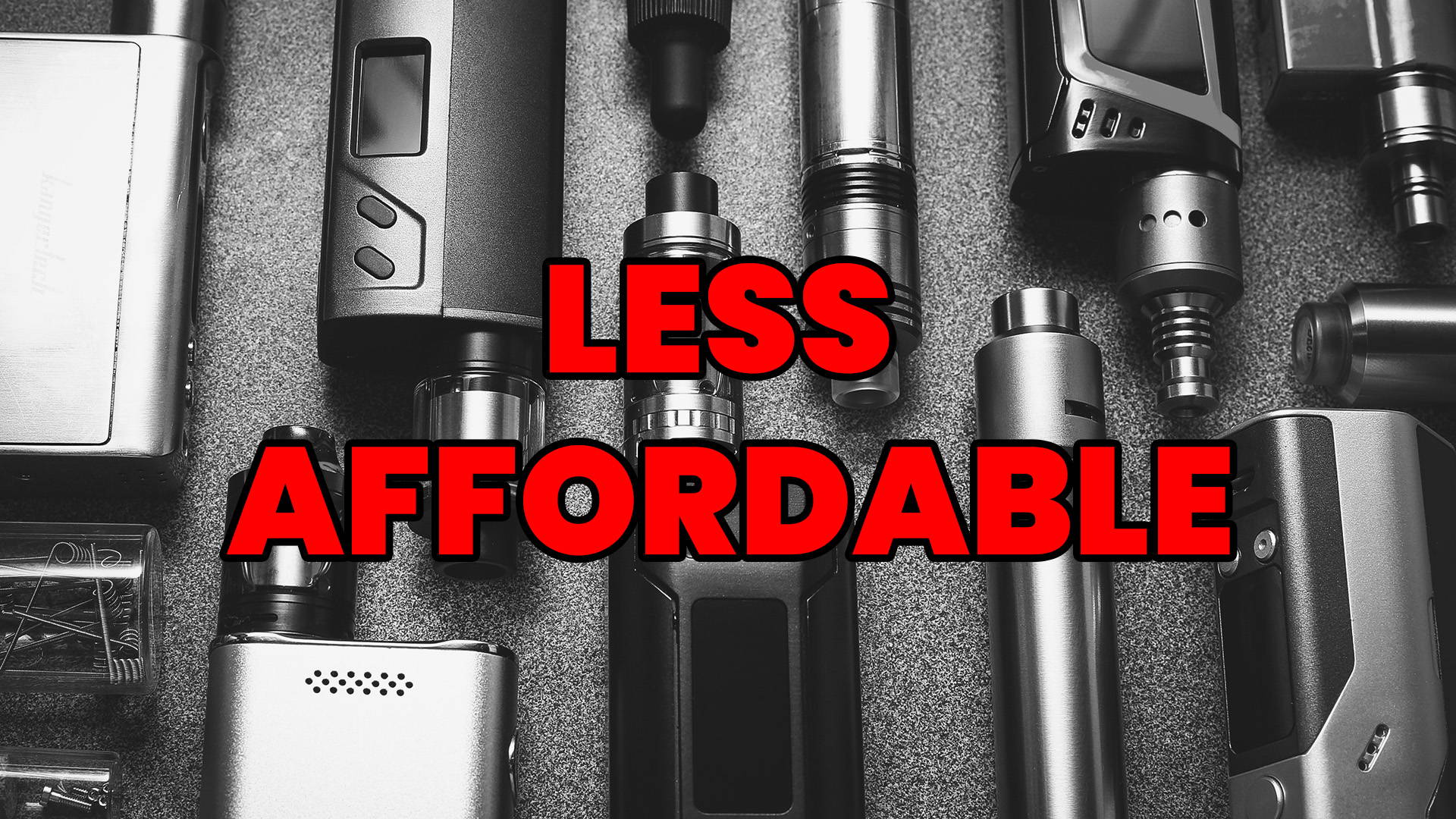 4. Regulation Of Packaging & Presentation:
Adults should have as many flavour options as possible and should be able to distinguish their products from one another, however, we agree that the packaging should not be enticing to children and whilst colourful, should avoid packaging and branding similarities to familiar sweet treats.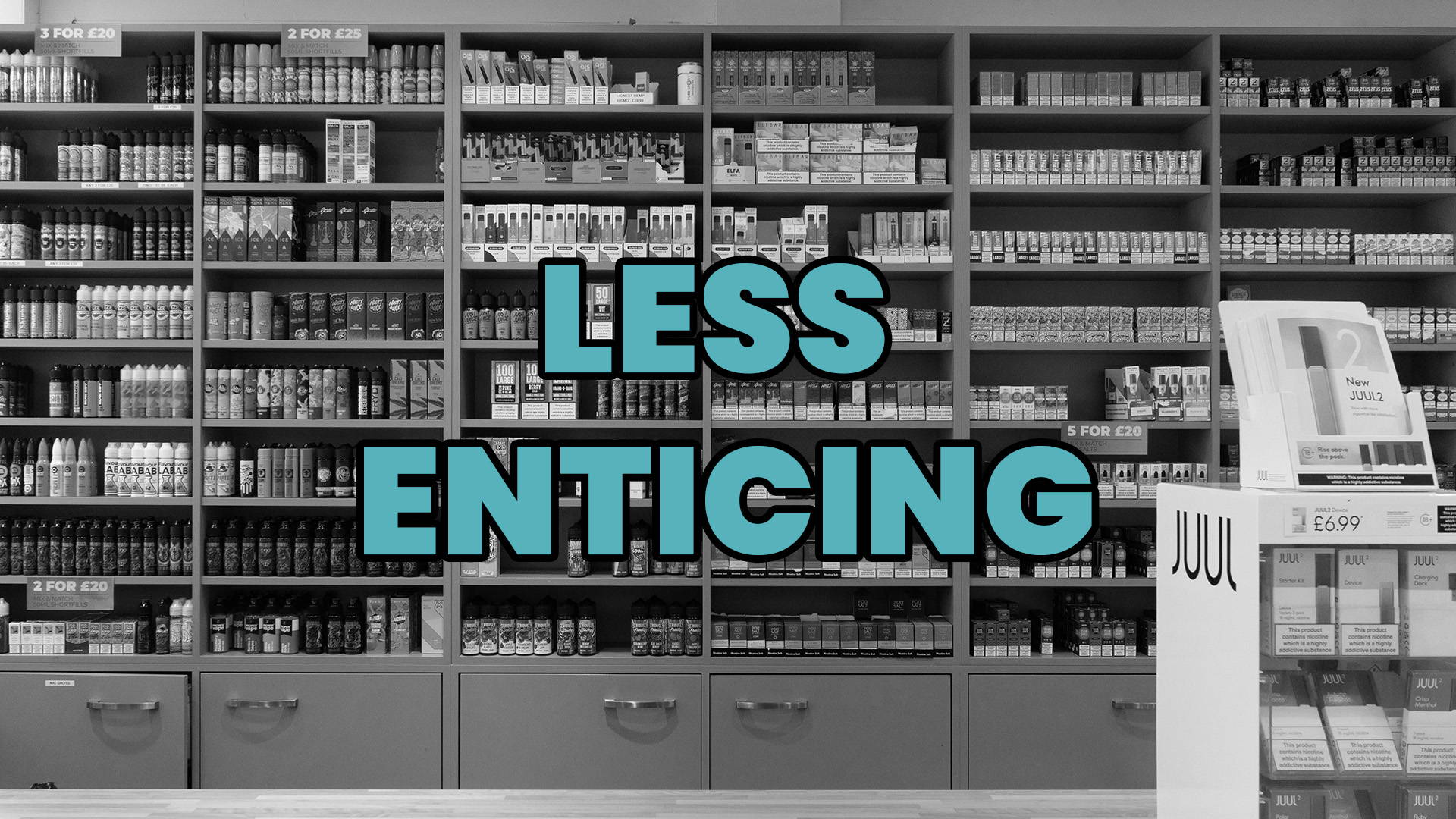 5. Banning The Sale Of Nicotine Free Products To Minors:
We agree with the government that nicotine-free e-liquids and disposables should fall under the same age restrictions as all other vaping products. This is a current legal loophole that we at Vape Superstore already enforce with our online and in-store age verification policies.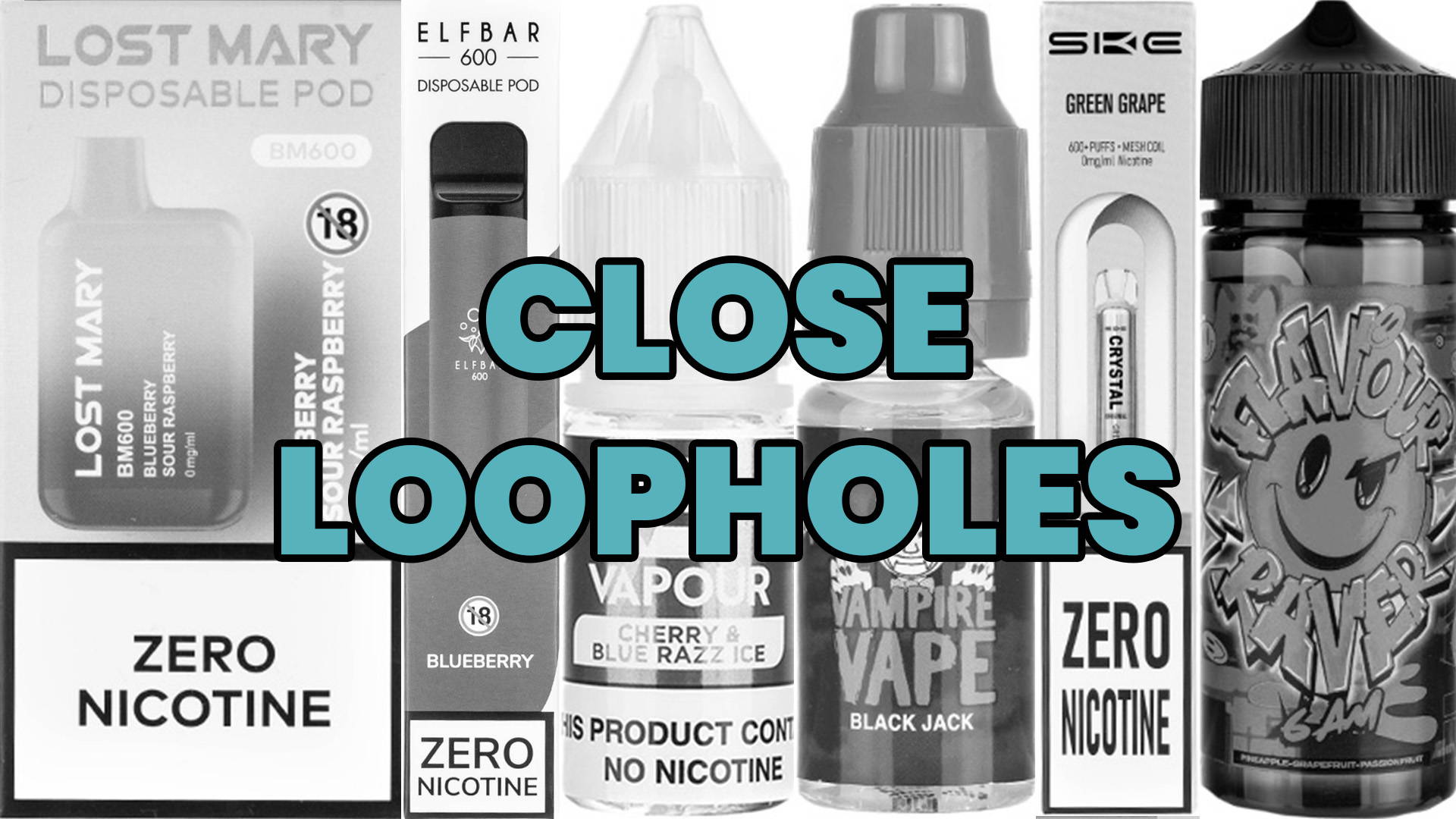 6. Regulating Point Of Sale Display:
One of the considerations is to treat the in-person sale of vapes the same way as tobacco by hiding them away from sight completely. This would destroy the livelihood of specialised brick-and-mortar vape stores, which can turn children away at the door before they enter the store.
Alcohol is prohibited for sale to under 18's, yet it is on full display in all grocery stores and supermarkets. What stops children from purchasing alcohol? Responsible retailers and robust enforcement. Why should vapes, which save the lives of adult smokers, be treated any differently?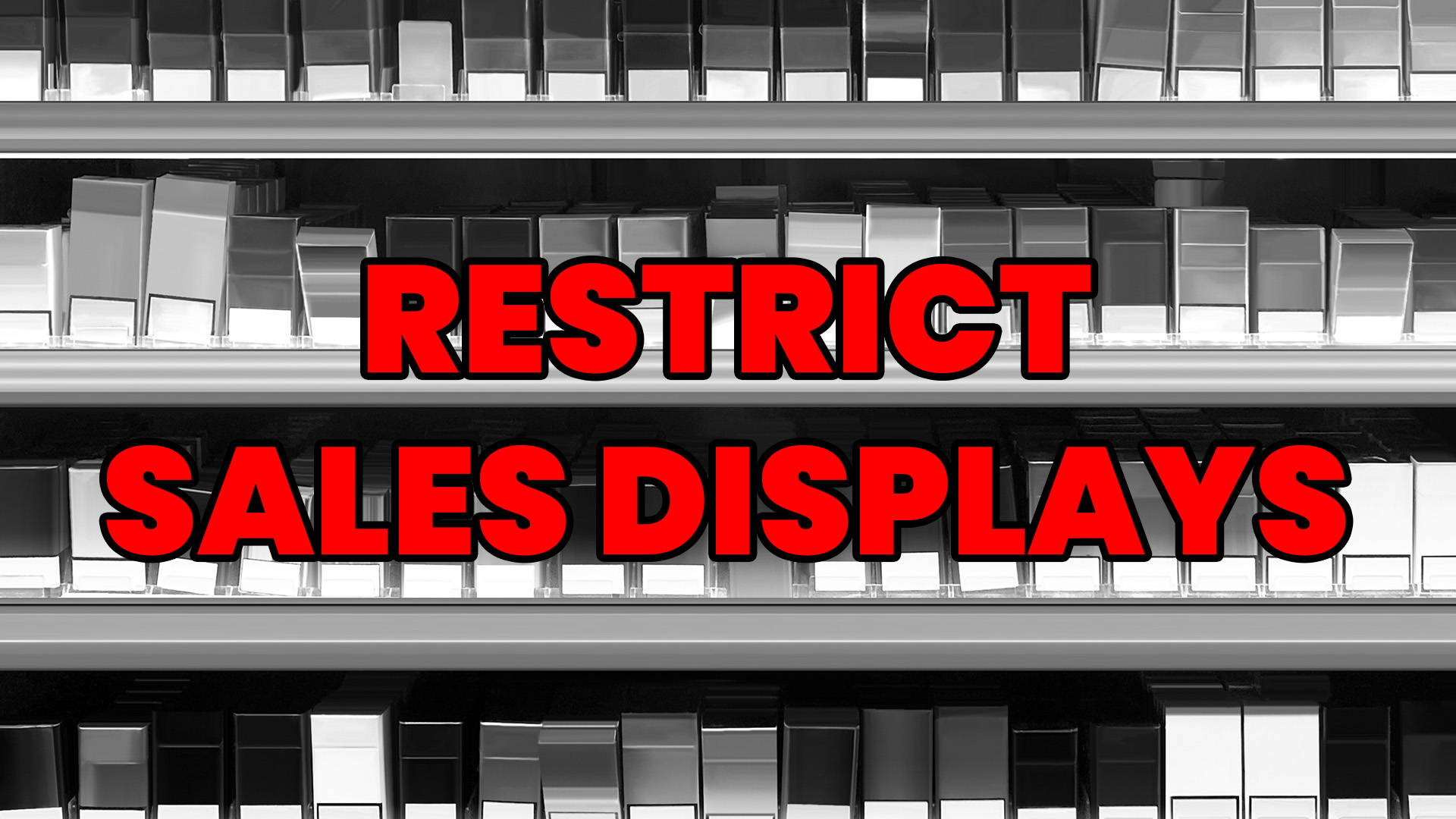 What Can I Do To Help Save Vaping?
You can help by responding to the consultation and voicing your opinion before it's too late.
*Please bear in mind that many of the questions in the consultation are geared against vaping. If the choices provided don't seem applicable to your views, we urge you to use the 'Other' fields to get your point across.
If you would like further guidance on how to answer the questions, and to find out how we as a business have answered them, please contact us here.
There are only 8 weeks left at the time of this blog's publication to get involved and make sure that your voice is heard. You can help further by sharing this article with friends and family on social media and encouraging as many people as you can to complete the consultation questionnaire.
After completing the questionnaire, you can also contact your local MP to voice your concerns in parliament.
We would love to hear what you think about this issue, so please feel free to share your views in the comments section below.
www.vapesuperstore.co.uk contains general information about vaping and vapour products. The information provided is not medical advice, and should not be relied upon unless explicitly cited. We do not make any warranties surrounding the health benefits, reliability and accuracy of written copy across all pages on our website, including blog content and content posted on social media.