Vape Superstars: IVG E-Liquids
Posted by Vape Superstore on
VAPE SUPERSTARS: IVG E-LIQUID
---
IVG E-Liquids is one of those 'Superstar' brands you've most definitely heard of if you're a UK vaper, but with the news of further worldwide expansion it's soon to be a name on everyone's lips worldwide. Launched in 2016, IVG vapes have quickly grown to become one of the largest UK based e-liquid manufacturers.
Vape Superstore are proud stockists of IVG e-liquids, and you'll find their full line-up of premium e-liquids within our online store as well as in our high street shops. We spoke to IVG's Emma Smith (Head of Marketing) about their journey in the vaping industry and their plans for the foreseeable future.
"IVG LEADS THE MARKET WHEN IT COMES TO FLAVOURS, THE QUALITY OF OUR INNOVATIVE PRODUCTS IS WHAT WE BELIEVE IS THE SOLE REASON FOR THE AMOUNT OF AWARDS WE HAVE WON"
Established in 2016 in the United Kingdom, IVG has rose to dominance in the global vape market, winning countless awards at various different events, as a result, millions of people around the world, in over 60 countries and across 6 continents, are vaping great because of IVG.
IVG with the simple vision of providing great vaping products and maintaining excellence in everything we do. Within months, IVG quickly rose to prominence in the UK vape market and soon grew to provide the highest quality liquids to over 60 countries across 6 continents and opening offices in New York, Colombia, Dubai and Germany. As IVG grew into a global business, the core values of the business were maintained.
VS: WHAT ARE YOUR MAIN PRIORITIES AS A BRAND?
Our aim is for adults to use our products as an alternative to smoking which is known to be bad for health. We will not advocate or target our products towards people who do not smoke or that are under age. IVG will always strive to remain compliant and use the safest ingredients possible in our products.
To provide great vaping products to our customers and maintain excellence in everything we do. Keeping full control of our own manufacturing and development of new products and flavours.
We will always;
Make public health our priority

Be original

Make quality products

Put people first

Manufacture our liquids in-house

Remain compliant

Innovate

Look ahead to what the industry will become
WHAT MAKES YOU DIFFERENT FROM YOUR COMPETITION?
IVG leads the market when it comes to flavours, the quality of our innovative products is what we believe is the sole reason for the amount of awards we have won.
We set ourselves apart by having an unwavering commitment to providing premium, quality products. We are on the side of the store owners and believe a race to the bottom on prices will ultimately lead to inferior products over time. We constantly look ahead to the future of the industry and always try and stay 1 step ahead of new trends, regulations and all other fluctuations in the ever changing vaping market. With over 60 countries to work with, the level of innovation that we take a leading role in is second to none. We understand that as a new industry there will be many companies coming and going. We are here for the long term and all of our actions are centred around ensuring our customers can rely on us for years to come!
YOU OBVIOUSLY HAVE STRICT QUALITY CONTROL MEASURES. CAN YOU GIVE US A BRIEF RUNDOWN ON HOW YOU ENSURE UTMOST QUALITY IN EACH BATCH?
We pride ourselves on our ability to provide a high quality product. In order to be successful at doing this, we continuously monitor and audit our internal procedures, practices and workflows and strive to improve at every turn. When it comes to quality control, we house our own Compliance Department who provide the technical expertise to ensure we keep up to date with ever changing laws and regulations and our product reflects this expertise. Our state of the art manufacturing facility includes a newly installed autonomous cleanroom, accredited to ISO 7, ensuring each product that is produced is delivered with the same high quality in every batch. Our very mission alone has always been to "Make high quality products" and our company ethos promotes that.
WHAT'S YOUR FAVOURITE FLAVOUR FROM YOUR RANGE AND WHY?
My favourite flavour in the range has to be Summer Blaze, this flavour is one of our day 1 classics. This flavour is my favourite due to it being an all-day vape, good on the coil and very refreshing.
WHAT ARE THE CHALLENGES YOU FACE IN THE INDUSTRY?
The biggest challenges vary from country to country but one of the constant challenges we face is the lack of education in the wider public on where we are now and where we are going as an industry. Day after day we see store owners under pressure to make a living and being affected by negative news stories about vaping and threats of extra regulation. To be clear, IVG welcomes new regulation on E-Liquids as we believe that this will remove a number of inferior products and actually help store owners make a better living. From those customers that do come into stores/online, too many of them look solely at price. And the current 7.5 million people in the UK who smoke cigarettes aren't fully aware of the health and financial benefits switching to vaping products can bring them. IVG can't change this alone and this is where all those involved in the industry need to come together and reach these people.
WHAT ARE YOU MOST PROUD OF IVG FOR?
Expanding from a small operation to opening 5 offices around the world and reaching over 60 countries. Winning awards is a great feeling and reward but the knowledge that a product made locally is now on sale to millions of people all over the world in such a short space of time. Another proud moment was winning the Best overall UK brand at the Ecig click awards. This was a very proud moment being given the award for the best UK brand voted by the public.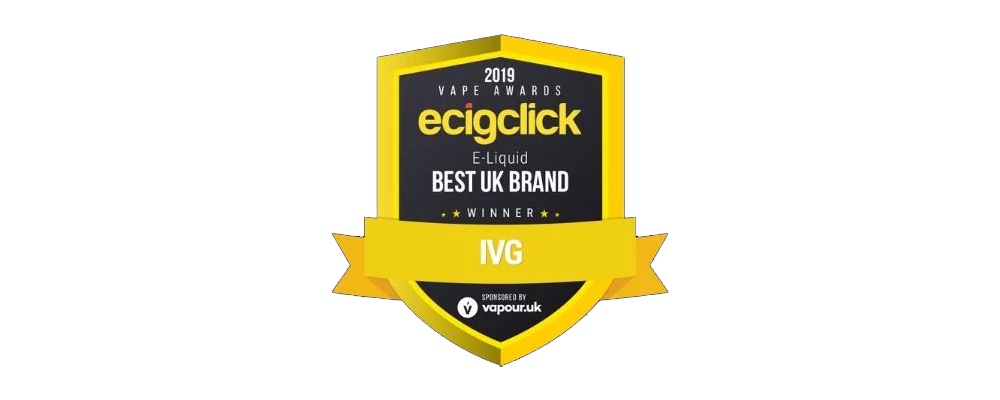 PREDICTIONS FOR THE NEXT 12 MONTHS IN THE E-CIGARETTE INDUSTRY?
We predict that vaping will become far more accessible & easier which will help more and more people make the switch from smoking to vaping and IVG will be a huge part of that.
Everyone knows that the industry suffered a downturn during the last Quarter of 2019, for various reasons. We believe business for store owners will pick up again in the early part of 2020 and that the momentum will build towards vaping from cigarettes. It's only a matter of time before the government, NHS and other public bodies throw their weight behind this industry. This year will see baby steps in that direction as well as changes in regulation which should make the industry more credible to the outside world and therefore helping us reach smokers a lot easier.
IF YOU COULD GIVE ONE PIECE OF ADVICE TO A NEW VAPER WHAT WOULD IT BE?
Keep up your habits because, this helps you avoid cravings. If you used to go outside to smoke, go outside to vape, try and identify triggers that make you want a cigarette and then avoid the triggers as much as possible. Always remember why you are switching from smoking to vaping, it's for your own personal health. Smoking is 95% safer according to Public Health England. Lastly, do not forget to celebrate, after you've quit for 1 month treat yourself, after a year go on a holiday with the money you've saved from not smoking cigarettes!
Remember that just because you have switched to vaping, do not compromise on quality. Would you have purchased cigarettes made by a company which you have never heard of or that wasn't credible? Why do the same with your Liquids? You are doing it for your health and to save money so you should enjoy the products you use. A better quality liquid will last you longer and give you greater satisfaction in helping you with your cravings.
---
THE VAPE SUPERSTORE VERDICT...
While IVG used to be made for the cloud chasers and sub ohm-ers, this dynamic British e-liquid brand now caters to everyone - whether you're using a pod kit or a more hefty box mod rig. Having recently released their very own starter kit with pre-filled pods, newbie vapers can pick one up for a strong nic hit in a convenient package. Their flavour profiles are remarkably diverse no matter whether you're looking for something simple or more complex. From crisp menthol infusions to rich desserts. For something a little sweeter, they offer bold blends of unique tropical fruits and all those nostalgic candy flavours you've not tasted in years. Each and every range this brand releases is unique, jam packed with flavour served up in bright and vibrant bottles.
Not only are there a myriad of flavours but IVG also mix their vape liquids in a variety of VG/PG blends to suit all kinds of kit. Whether you're a nic salt fan or prefer a freebase nicotine, IVG is one of those go-to brands for vapers no matter their experience level. From 50:50 to 70:30 VG/PG blends, nicotine free shortfills to pocket friendly 10ml bottles of 20mg nic salt solutions - it's easy to see why IVG has become a household name for any vaper.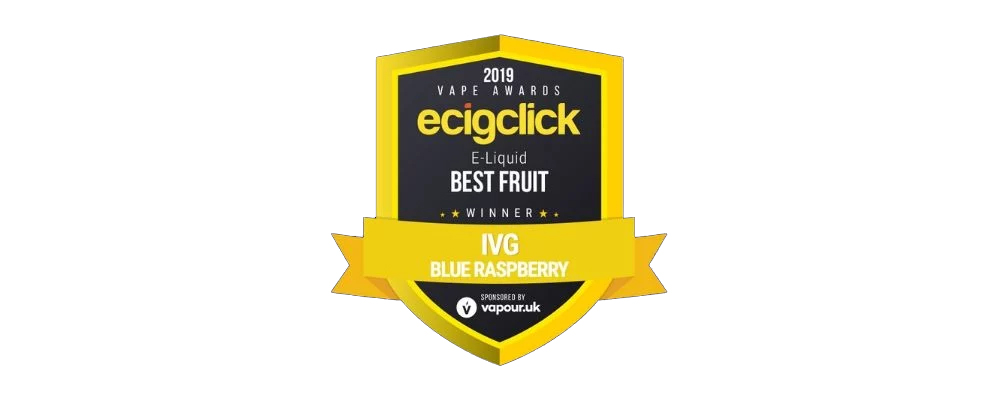 While their range is huge and packed with outstanding flavour combinations, a few of IVG's blends stand out in particular. The first and obvious choice is Bubblegum Millions. So popular it's now available in a shortfill, a nic salt and a regular 50:50 blend. Those almost tangibly chewy bubblegum notes of strawberry and banana are a dream for any candy fan that likes a little fruity twist.
---
For a more "fresh from the bakery" kind of e-liquid that vapers just can't get enough of, we recommend Cookie Dough. Soft and almost spicy notes of vanilla pair with the buttery tones of cookie dough for a sweet treat you can vape.
---
Next on the list is one of IVG's expertly crafted fruit blends. Summer Blaze combines a host of juicy berries, freshened up with a tart twist of lemon. Perfect for a summer day or just when you fancy something a little more peppy for your palate.
---
Rainbow Blast is one of those flavours that ticks the box for almost anyone. Fruit? Yep. Candy? Sure. Menthol? You got it. A sweeter than normal fruity base complemented and balanced beautifully by an invigorating hit of menthol.
---
The last on the list of must-haves from IVG is Jam Roly Poly. Even if you're not a traditional "dessert fan" kind of vaper, the smooth layers of pastry that transform into a jammy note of strawberries is enough to get anyone's mouth watering.
Have you had the pleasure of trying IVG premium e-liquids? Let us know in the comments what your favourite juice is.
www.vapesuperstore.co.uk contains general information about vaping and vapour products. The information provided is not medical advice, and should not be relied upon unless explicity cited. We do not make any warranties surrounding the health benefits, reliability and accuracy of written copy across all pages on our website, including blog content and content posted on social media.
---
Share this post
---