Dripping: An Art, Not Just A Process
Posted by Vape Superstore on
DRIPPING: AN ART, NOT JUST A PROCESS
Posted at 5:00 • 03 Sep • Guides, E-Liquids, Vape Tanks
---
WHAT DRIPPING MEANS IN THE VAPING WORLD
What, you thought Double Drip were just "winging it" when they named their product? If vapers have become anything, it's a group of perfectionists. Nothing but the ultimate experience will do.
WHAT IS DRIPPING AND WHO IS IT FOR?
Dripping is vaping, hardcore style. The vaping equivalent of that guy everyone knows who spends entire Saturdays tweaking nuts and bolts in his garage (and entire Sundays with his head in the bonnet of his car). Why is he doing it? Because the drive-off-the-forecourt experience is fine for getting from A to B. His car? It's going to be heaven on earth every time he puts his foot on the gas.
Standard vaping generally involves this: you have a tank, you fill it up with e-liquid and keep vaping what's in the tank until it's time for a refill. The result is an experience dependent on the power of your device and the flavour of your chosen e-liquid.
Dripping drips the e-liquid directly onto the wicking material in small amounts. That's dainty drops right onto the atomiser's bridge or coil, then you fire and puff. The result is a bolder, cleaner, way more intense flavour that guarantees better lung hits, bigger clouds and far more options for switching flavours.
"Upping the amperage in vaping generally means fiddling the digits on your mod. With dripping, amperage just walked into the room and cranked up the experience 100%"
In its simplest form, dripping just requires applying the juice onto the wick or coil. Beginners might start by pulling the polythene material before hitting the cartomiser's firing material. More advanced drippers will select their device for its dripping benefits alone. We'll cover the RDA, RTA and RDTAs for this, plus the best e-liquids for dripping. Dripping isn't just for the vaper seeking an elite experience. It's for the vaper seeking their elite experience: highly personalised, highly intense flavour and mega cloud production that makes the most of their mixologist's e-liquid. It's for someone who wants to spend three hours enjoying their vaping (as opposed to someone who casually vapes while watching TV).
PROS AND CONS OF DRIPPING
Pros:
Unmatched flavour experience that is clean, intense and thoroughly pure

Potential for beastly clouds that don't compromise flavour

Stronger throat hits

Surprisingly cost-effective

Better airflow

High levels of customisation
Cons:
Generally needing both hands and a lot of refilling

It's got the potential to make a little bit of mess

You'll need to carry the e-liquid around with you and use constantly

Potential to flood the atomiser or excessive bottom juice from too much dripping
If you're a beginner, you can enjoy a great dripping experience from a mod you might already own. An itsy bitsy pod kit or vape pen won't be appropriate, but once you level up from a single battery device, you might be onto something. If you've got a dual battery mod like a Vaporesso Revenger or a SMOK Alien, you're closer to being set up. Quick lingo:
Drip tip: A mouthpiece fitted over the atomiser. It facilitates the flow of vapour from the atomiser to the mouth. There are hundreds of styles of drip tips and a variety of materials.
Drip shield: Simple, open-ended tubes that slide over the drip tip and atomiser. Often helpful in catching any e-liquid that might leak out of the atomiser. Plus, you know, it looks cool.
Dripping atomisers: Without the atomiser, you wouldn't be able to drip. There are two main types (RDAs and RTAs), plus the more recent RDTA.
RDAS, RTAS, RDTAS AND COILS
RDA: Stands for rebuildable drip atomiser. No tank is provided to hold the e-liquid or feed the wick (that's your job). An RDA can give you a perfect hit every time by manually dripping the juice directly onto the wick. This isn't always 100% necessary, as some extra juice is often held. A "full" RDA needs a couple of minutes of vaping before the wicking dries out- this depends on the coils, wattage and other variables.
"RDAs typically hold anywhere between 10 and 30 drops of juice. The trick to successful RDA dripping is adding more e-liquid before the wick goes dry. Avoids the dreaded dry hit"
RTA: Stands for rebuildable tank atomiser. With a clear or metal tank, this looks like a tank atomiser, but it has a deck for self-building. Most RTAs have three main parts: deck, tank and chimney.
"RTAs often receive dry hit or leaking complaints. They don't need to. Provide enough space underneath, outside and inside the coil and air can flow freely. Higher VG juice avoids leaks"
RDTA: Stands for rebuildable dripping tank atomiser. An RDA + RTA, with a tank holding the juice and a deck to build on. The unique feature is "auto dripping"- no need to pull off the top cap and constantly wick drip.
"RDTAs have no channels for the e-liquid to flow into the wick. Dripping onto your wick when you press down on the drip tip is how they work"
You'll need to pay attention to coils for dripping, although you don't need to over complicate things. Single, one-wire making nice wraps can do nicely (dual coil, 24 or 26-gauge is what we recommend) and you can go from there. You can also use various different types of cotton. If coil building is not how you want to spend your days, go for a finished atomiser, which is preferable for beginners or anyone not wanting to coil build. We have a comprehensive range of quality coils to suit any vaper (plus staff with some seriously comprehensive knowledge- literally, just ask).
Pro tip: If you're in the cloudy corner of a vape shop or mingling with experts at Vape Expo, avoid asking this question unless you want to launch the world's longest debate. We've whittled down some tried and trusted techniques that don't necessarily require trailblazing skills.
Simple:  Steadily pouring drips from your e-liquid bottle down from above onto the coils.
Layer cake:  One line of drip across the top of the coils and then a squeeze in the juice well. Couple of drips on each of the corners and you're done.
Not being a moron: Be careful not to overdrip. That will cause spit, complete with the crackling sound. It can spit in your mouth, face or down the back of your throat. The experts recommend layering one line over the coils, not two- precisely to avoid this.
Empty your lungs first: To get the most from dripping, breathe out first, emptying your lungs. Then, with your last bit of breath, prime the coils (preheating them and getting rid of any spit). Then lean back as you inhale. This really opens up the lungs and brings the best hit.
THE BEST E-LIQUID FOR DRIPPING (HIGH FIVE, VG)
Alongside the cloud potential, you're in it for the flavour with dripping, so juice plays a massive role. The 50/50 e-liquids are still fantastic for your everyday vaping, but dripping is not ordinary vaping. The rule of thumb is to aim for higher VG juices when dripping. 70 VG/30 PG (or higher VG) is most effective when dripping. You'll also want to avoid questionable quality juices. Which, er, is the first thing we do anytime an e-liquid manufacturer approaches us with a stocking enquiry.
BEST JUICES FOR DRIPPING INCLUDE:
Drippin': Perfect for Dripping - Funny that! A small range of 4 liquids, made up of 2 desserts based flavours and 2 candy flavours. So good they'll be drippin down your chin as well as your tank.
Twelve Monkeys: 100% fan-approved, these Canadians took the UK by storm. Their high VG flavours include

Congo Cream

,Bonogurt and Harambae.
Attitude Vapes: The finest British mixologists are behind these e-liquids, bringing you The Mistress, Punk and

Neon Vice

.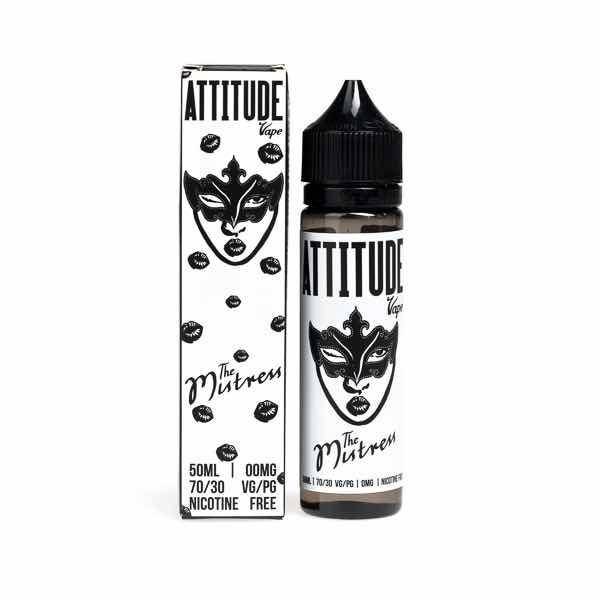 Dinner Lady: Old-school throwbacks from the iconic brand, with best sellers including Lemon Tart, Cornflake Tart and good old

Apple Pie

.
Vape Superstore: Our expert-crafted, in-house range with flavours that have made us proud. Popular requests include Dragon Fruit Punch, Heisenberry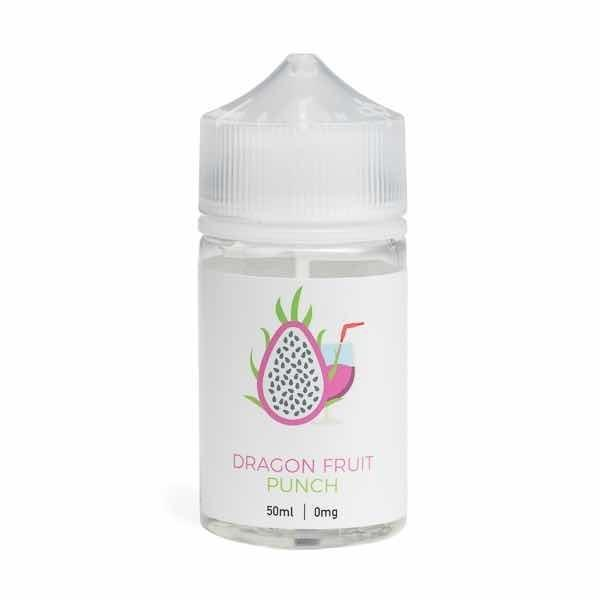 Element Dripper Range: The e-liquid giant has a specific range designed for dripping. They're available in any Element Short Fill.
You'll also want to lower the nicotine level (if you're vaping with it). Dripping can really atomise nicotine and your body will end up absorbing a lot more of it.
WHY IS SQUONKING GETTING A MENTION HERE?
Aside from rising in popularity for being a way around TPD laws, squonk mods get a mention here for anyone who wants the flavour and vapour of an RDA without the need to constantly drip. Squonk mods offer RDA style with a bottom bottle to feed your juice. Squonking RDAs, unlike RDTAs, are demand-fed. Since the cotton isn't always saturated like it is in RDAs, you get a fresher inhale with each squonk. Remember, most of our e-liquids are available in money saving Short Fills, although you can really make saving a thing with our epic sale. Follow us on Twitter, Instagram or Facebook for exclusive offers or pop into any of our stores. For anything else, get in touch or check out our other blog posts.
www.vapesuperstore.co.uk contains general information about vaping and vapour products. The information provided is not medical advice, and should not be relied upon unless explicity cited. We do not make any warranties surrounding the health benefits, reliability and accuracy of written copy across all pages on our website, including blog content and content posted on social media.
---
Share this post
---