"HIGH STREET STORES ARE DYING"...AND YET VAPE SHOPS ARE THE OPPOSITE?
You know what? We love that people use the term "vape shop". Something about that old-fashioned sweet shop vibe makes us feel fuzzy inside. You know, run by the guy who always seems to be 75 (never older or younger), eats mint humbugs all day long and turns a blind eye to kids who "casually sample" the pick 'n' mix.
"We considered calling ourselves something along the lines of Vape Shop. Then we realised that would be rubbish. When you stock hundreds of e-liquid and hardware brands, you're a superstore."
THE UK SEEMS TO BE "SHUTTING SHOP"- LITERALLY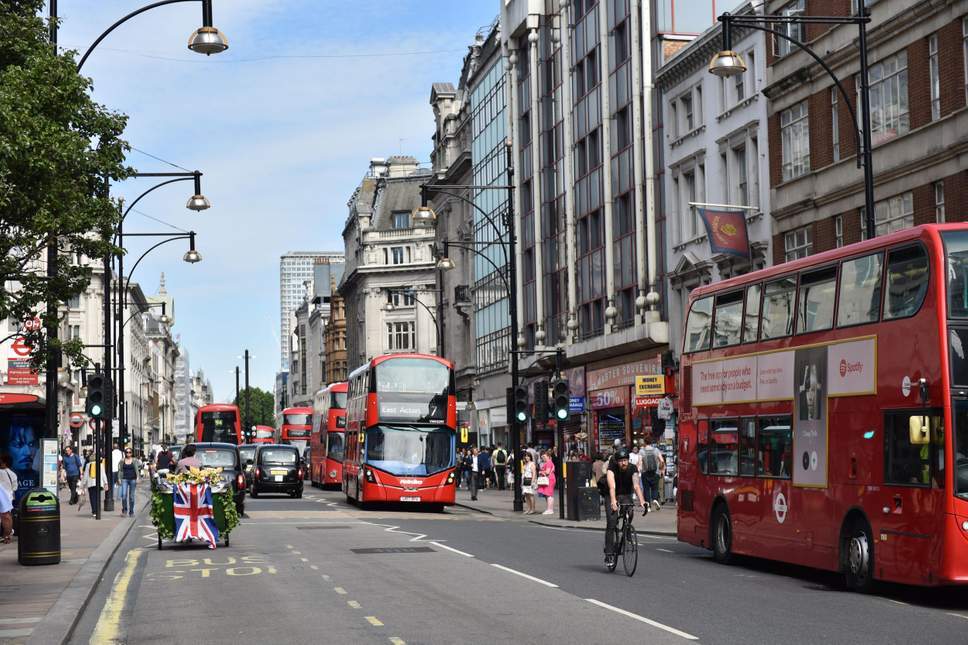 Maybe it's Brexit. Maybe it's the fact that we'd rather shop for our tablets, washing machines, leggings and spag bol dinners on the sofa. Tivo my Tivo while I upgrade my Tivo, right?
Open any newspaper, and you'll see the same headline. "Death Of The UK High Street" (for the news that M&S are to close 100+ stores by 2022). "Britain's High Street Endures Terrible Year" (for Mothercare shutting down 50 of theirs). The Telegraph wins for the grimmest possible headline- "Tracking The High Street's Miserable 2018" was theirs as they listed 1,267 retail store closures. At the same time, we're getting weird headlines that show the exact opposite.
BIG NAMES YOU'LL BE SEEING LESS OF ON THE HIGH STREET:
Toys R US- Gone into administration, best excuse ever for parents this Christmas- just kidding.

Prezzo- Shutting 94 of 300 outlets, total downer for that post-movie pizza.

Poundworld- Turns out £1 isn't the answer- 4 for £10 though, that's a different story.

Marks & Spencer- This isn't just any store closure, it's an M&S store closure.

New Look- 60 less places to buy your cheap as chips outfits.

Carphone Warehouse- Seriously, when was the last time you went in-store to upgrade your phone plan?

House of Fraser- "Department" kind of takes on a new meaning when you've got Amazon.

Any kind of pub- Boozing itself isn't dying, but you aren't fancy until you're drinking Flat Whites.
BIG (AND SMALL) NAMES THAT ARE DEFYING THE DOWNFALL:
Primark- T-shirts for two quid are hard to kill. Also, this "big fish" retailer is run by a Mr. Salmon- possibly helpful.

JD Sports- Trainers are the one thing you want to try on. Also, hello, #Athleisurewear.

Coffee chains- Costa is actually bigger than Starbucks in the UK, plus carrying around lattes is still "in".

Takeaways- When it's fish and chips or chow mein, we seem to be willing to make the effort.

Barbers and hair salons- Thanks, Kardashians and hipsters. Basically, the one thing that your online shopping cart can't deliver.

Vape shops- Literally something that can influence property choices- "is there one near me?"
INTERWEBS SAYS HI (AFTER ALL, YOU'RE USING IT TO READ THIS)
Remember the days when "can I get it online" wasn't your first reaction? Probably not. It's now reached the point where many of us are actually turned off if a purchase isn't available online. Whack on the biggest ever #FirstWorldProblems if you're subscribed to Amazon Prime- yes, the literal rage of buying that £19.99 item, needing a £20 minimum for the free delivery and mother of god, what do I buy for 1p to not feel like I've been robbed?
"If you type Amazon into Google, you now need to scroll about 8 pages to reach anything about the Amazon Jungle. Oh, new-gen kids, we kind of love you."
One in every £5 spent in the UK is now an online purchase. Every year, the percentage of online sales jumps up. For reference, back in 2013, that figure was only one in every £10. Given that you probably reached this blog post while online shopping your vape stuff, you won't need a giant explanation. People are quite simply happier buying their stuff with a few smartphone taps, auto-saved payment and shipping details, lots of product info and honest reviews, alongside what often feels like a better sale.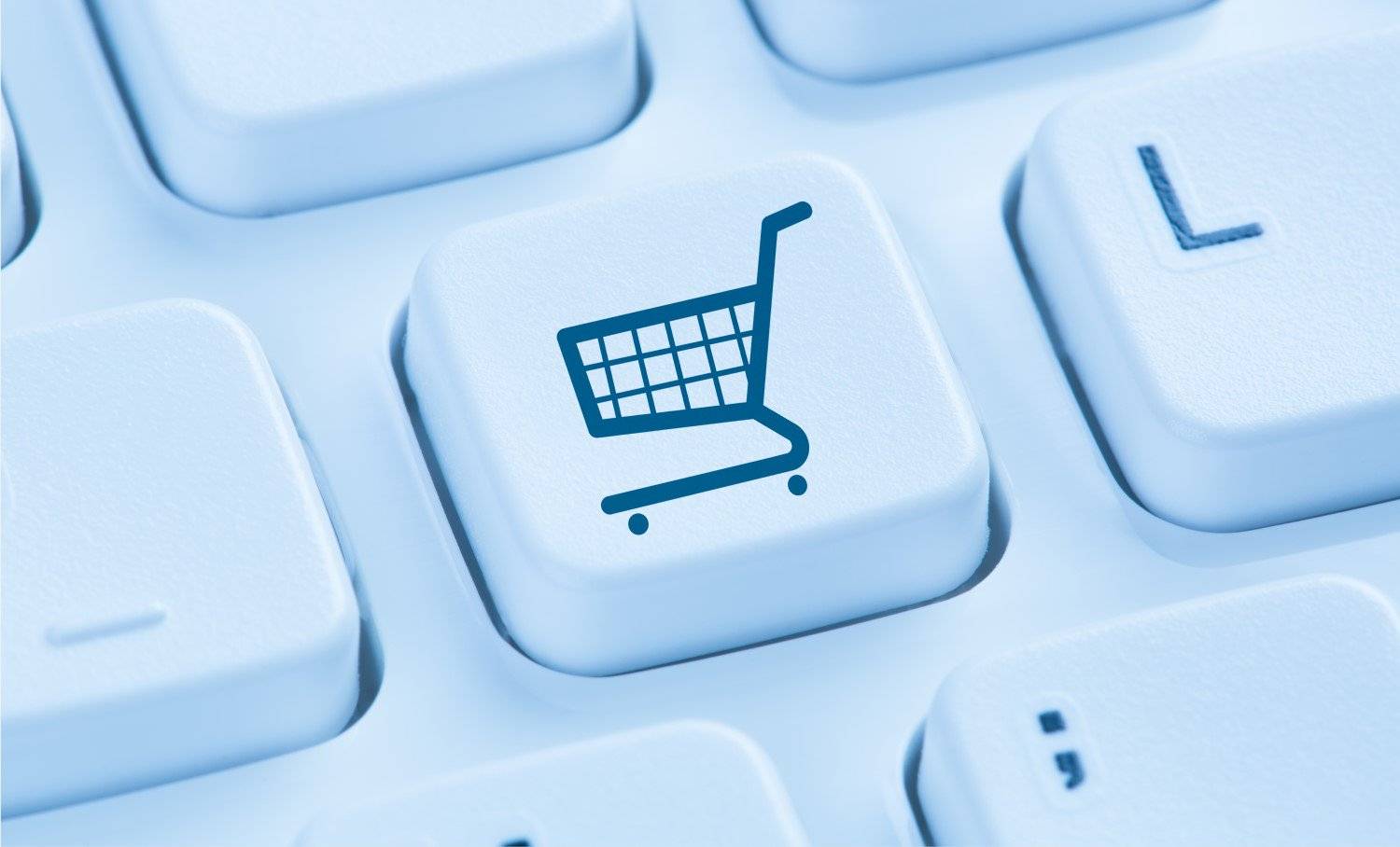 People don't just want to save money. They want to save time. The high street might still be somewhere you walk through on your daily commute, but by and large, you're walking past it to get somewhere. A Tesco Express pit stop for a sandwich, Mars Bar or quick dinner ingredients?
Yes. A casual wander past shops (and actually going in to browse clothes, shoes or electronics)? Unless you're 90, probably not. Yes, there's the upside of seeing and touching items in person, but with returns policies, close-up pics and your own brain, you can experience most of it online.
Back in the early days, online stores had crumby websites, nothing would load, your settings jammed and you didn't get an "experience". Websites in 2018 are sleek, simple and way shinier than the shop itself.
"Shop the look" is something you can do via a celebrity's Instagram. Websites are fun to browse. They're exciting to be on. You'll also never be the poor sod stuck behind the guy who still hasn't figured out where the bagging area is."
SOME QUICK STATS AND FACTS:
85% of UK consumers over the age of 18 already shop online.

Major retail chains were already shutting at an average rate of 20 shops a day in 2012.

In 2018, 6,000 UK high street shops shut their doors.

Retailers with both brick and mortar stores and online options are seeing less activity in the first.

Shops need to pay rent for each store. Online business models save them cash (and they can lower their prices).
CLEARER (BUT CLOUDIER) HORIZONS - VAPE SHOPS ARE ON THE RISE
In 2018, BDaily posted an interesting headline that perked us right up. "Can Vape Shops Help Save The High Street?" The article pointed out a staggering 30-fold increase in the number of vape shops lining UK high streets. It even listed them as being as "significant".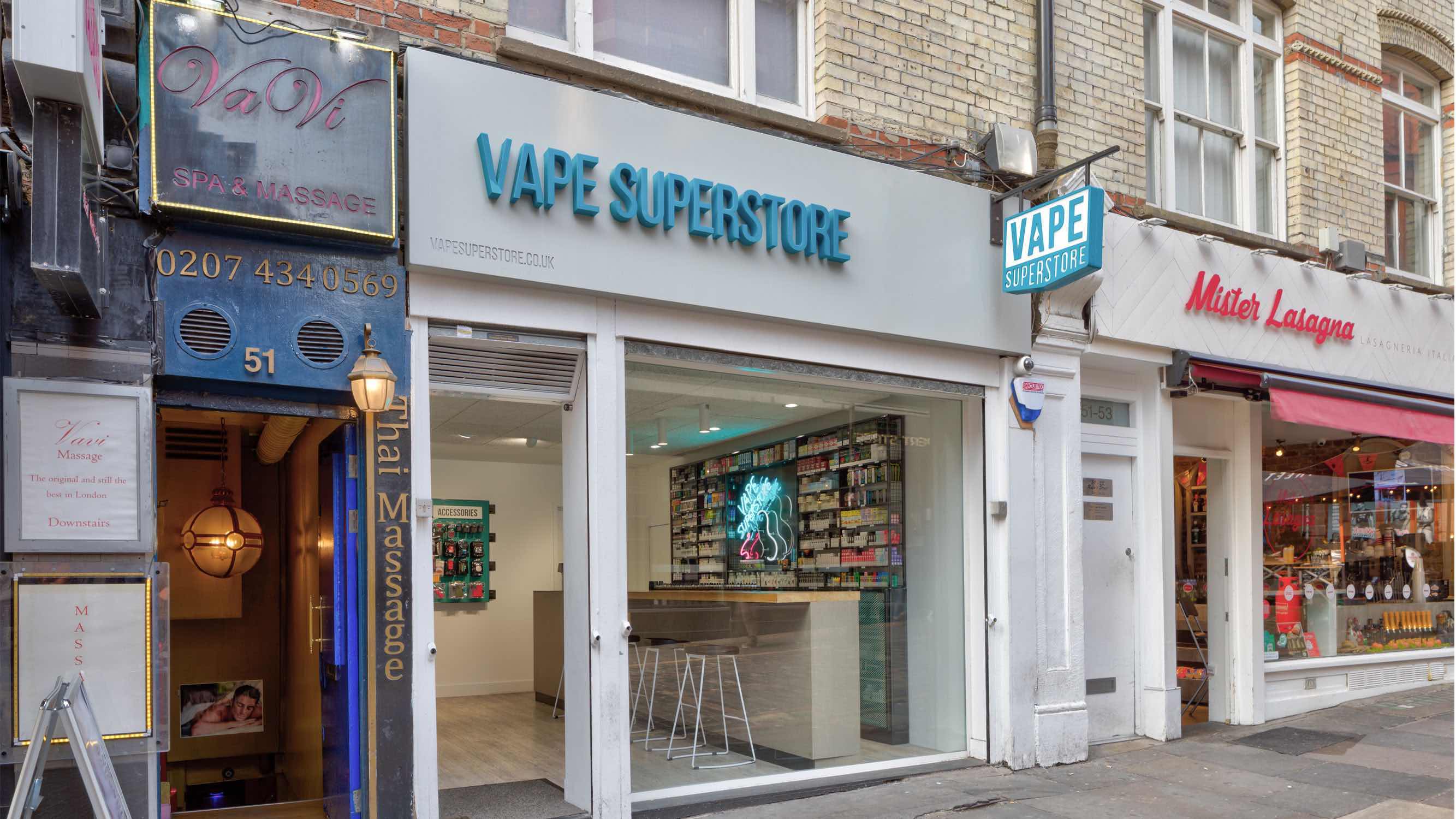 In the UK's North West, there's a high street vaping hotspot for one in every 2,019 smokers. That's 456 vape shops in the North West, 319 in the South East, 264 in the West Midlands and a smashing 309 in London alone. Insert giant arrow here and little mascot guy: "7 of those are ours!"
ONLINE OR IN-STORE: WHAT VAPERS ARE CHOOSING
"The way tastier, way cheaper and way more enjoyable experience than smoking is seeing more Brits than ever stub out for good. They made the switch and they haven't looked back."
It's when it comes to shopping for vape gear that it gets interesting. You'd think that a mostly internet-addicted generation would be 100% getting their goodies online. Think again. We've read the stats, asked you guys and here's what's going on.
REASONS WE'RE BUYING VAPE STUFF ONLINE:
Convenience- If you're vaping, you've earned yourself a little #Lazy. You might not be running 5 miles a day, but you've walked away from mankind's biggest killer. While buying that first mod (or upgrade) might have you popping in-store, the biggest part of vaping is enjoying that juice. When you've found what you love, know the big names, have zillions of great reviews and want your tank fill in a click, you're online.

Convenience just got more convenient- Yes, we literally didn't know how else to phrase this. Our new website doesn't just show you trending e-liquids. Click on our range of e-liquids, and you can easily start filtering what you want (Short Fills, flavour profiles, brands, size, nicotine strength, price). Or, you can hover above it before clicking to preview favourites like fruity, tobacco, or desserts, PG/VG ratios, plus new ranges and our clearance sale.

Comparison- We don't give you a free Meerkat toy, but spend £20 and we'll give you a free e-liquid gift, plus we'll throw in free, 1st-class shipping. Comparison is something we know is hugely important. Cereal flavour? You want to browse. Compare the reviews. Check out one against the other.

Suggestions That Actually Make Sense- The pushy salesman who suggests "our best-selling loafers" when all you want is a pair of Converse? Yeah, he gets on our nut, too. Click on an e-liquid on our website, and if you scroll down, you'll see a recommendation range. We thought this one through. Just above it, is "Recently Viewed" so you can keep track of what you've browsed (without trekking across a physical store to do it).

Shop 24/7, 365 Days A Year- VapeSuperstore is never closed. Shop and browse on your way to work. Do it when you've landed with a boring crowd at the pub. Bit of a night owl? Do it at 3 a.m. The VapeSuperstore website doesn't close on Christmas. It doesn't slam doors in your face on Bank Holiday- in fact, we spend most holiday periods offering you some kind of epic sale.

Savings With Vape Club- That Nectar card that takes two years to build up points for a pot of honey? Thanks, Lee Mack for the epic (and very true) joke. The Vape Club is our newly-launched rewards programme that gives you benefits just for signing up. You earn liquid cash as you spend in the form of store credit, exclusive discount codes, early sales access and new product releases before any of your mates. You also get bonus birthday points and a rewards balance that doesn't take a decade to mean anything. Check it out here and sign up today.

Online Chat And Social That Matters- Don't deny it- social media is 100% in your life. If you're reading this on a smartphone, what were you doing before? Checking Facebook? Tweeting? Adding an Instagram filter? We love that you guys have gotten so involved in our social. We love seeing your #HandCheck. We love hearing what juices you're trying. We equally think that social media is a way to share information and learn cool stuff. JUUL? We write about stuff that people want to hear about. We've also got an online chat manned by actual humans, so ask away.

No Crowds, No Queues, Everything In One Place- In real life, it's H&M for the summer shorts, Debenhams for your grandma's Christmas gift, then all the way to the other end of the street for a baguette sandwich. At Vape Superstore, everything's in the same place. E-liquids, nic shots, pod kits, replacement pods, coils, tanks, mods, batteries...do we need to finish the list? You aren't in a queue. You are the queue. Crowds can suck it. Even if there's thousands of you crawling around our website, you can still get tailored service from our online chat, Facebook, phone or guides.

A Vape Lounge To Chill- Starbucks did a pretty good job with its "third space" thing. One of the reasons that vape shops continue to defy the high street doom and gloom is that they offer way more than a "pay and leave" deal. You've come all this way. You deserve a little chill time. Relax in our stores with friendly people, a comfy place to sit, a great environment (and yes, somewhere you can vape indoors). You'll also find plenty of vape bars and cafes with music, drinks, food and events. Our Tottenham Street branch offers just that- lounge, relax, vape and veg out (while trying fruity flavours).
REASONS WE'RE BUYING VAPE STUFF IN-STORE:
In August 2018, we figured we'd write about the benefits of visiting your high street vape shop. Not in some scrambling effort to save our own skin- we opened 3 more stores in 2018. Our Dalston branch also got shortlisted for 2017 Retail Space Award in the FX International Interior Design Awards (sleek and stylish isn't just for the vape pens). We now have 7 stores in the UK, and more openings are in the pipeline.
"Sometimes, that guy behind the counter is #Useful. For friendly, expert advice (that listens rather than pressures), pop into any of our 7 stores. Try out new mods and liquids, ask what's on your mind and have a good chat with people who love vaping as much as you do."
IN A NUTSHELL, THE IN-STORE BENEFITS:
Boots On The Ground- There are moments in our lives when going in-store is worth leaving the couch. Laptop refusing to start? We're at PC World in a flash. Vaping might be super-simple with all-in-one, disposable pod kits (the most you have to do is pop in the pod and remember to charge it), but sometimes, you want a bit of face-to-face. We smiled when Business listed "Invest In Your Staff" as a tip for a store's success. Our lot are basically walking talking vapes. They know smokers, they know vapers, they can rec a liquid for the fussiest palette, and they've got a freaky knack of being able to fix just about anything.

Try Before You Buy- Call it a test drive. We don't sell Ford Fiestas or Lamborghinis. We stick to what we know. One of the biggest advantages of coming into our stores is that you can try before you buy. Want to feel that mod in your hand? Give that quality build a good handcheck? Unsure on ice or candy ranges because you've never tried them? The whole point of the physical shop is a place where you can do just that- try. You can sample every liquid in the shop. You can turn down our first 35 suggestions (we won't be offended). If you want to physically inspect that tank, coil, battery or case, go in-store.

Coil Building Lessons & Events: Coils might be your thing. They might not. If they're not, check out any of our vape pens, pod kits or in-store JUUL kits and pods. For the vaping aficionado, we run coil-building classes. We've also thrown free events with competitions, awareness courses, prizes and juice tasting.
I USE MY REWARD POINTS ONLINE. CAN I USE THEM IN-STORE?
We're making changes. Integrating our rewards points to work both in-store and online is something we're rolling out in one store. Don't worry. The rest will follow. What you'll get in the not too distant future is one account that lets you enjoy your rewards both in-store and online. Keep your eyes peeled for "click and collect" options, too.
DESIGNING THE NEW VS WEBSITE (THE MOST HILARIOUS CONVERSATION EVER)
When we sat down to design our new website, one of our consultants actually looked confused.
"What do you want as your main selling point?" VS: "We want them to have an experience." "Yeah, but seriously… what's your selling point?" VS: "Um, we kind of just said it. Forget selling points. Whatever happened to keeping the vaper in mind?"
That was the start of our intuitive and interactive features. Our handy guides. The whole damn thing remembering your favourites and details, plus the Vape Club.
THE UK GETS BIGGER CLOUDS (IT'S CALLED VAPE CULTURE)
Admit it- it's an awesome feeling. That little, unspoken nod you have when you pass another vaper in the street. Actually, even better, the way you end up having a spontaneous, awesome conversation with a total stranger. Headphones come out, so do the mods and you start talking.
Vaping as a full-blown subculture is something that we've more than covered.
"Vaping is so much of a futuristic front-runner, even Phillip Morris Tobacco has announced it's going to stop making cigarettes."
If you've made the switch, you're already in the coolest club ever. If you're smart, you'll join the Vape Club. Vape Superstore comes like the bottles. Every shape, size, style and individual is covered. Spread the goodness, share the love and keep it VS.

For anything else or to try out new mods or e-liquids, pop into any of our seven stores or get in touch. For exclusive offers, promos and savings, follow us on Facebook, Twitter and Instagram.
www.vapesuperstore.co.uk contains general information about vaping and vapour products. The information provided is not medical advice, and should not be relied upon unless explicity cited. We do not make any warranties surrounding the health benefits, reliability and accuracy of written copy across all pages on our website, including blog content and content posted on social media.