Vaping for Beginners: The Ultimate Guide to Vaping
Why Switch from Smoking to Vaping? The Many Benefits
One of the best things about vaping is its versatility. It offers a wide range of flavours and devices that cater to every preference. The latest modern designs are compact, lightweight and stylish. Their user-friendly design is quick and straightforward to get into, making them popular choices for beginners who wish to make a successful switch from smoking to vaping.
In addition to its convenience, vaping offers huge health and cost benefits. It provides a much less harmful alternative to smoking by eliminating combustion and the harmful chemicals from burnt tobacco. Not only that, but by switching to vaping, smokers can save a significant amount of money compared to their tobacco habit.
For beginners, knowing where to start, which vape kit to use and which e-liquids to choose, can still seem a bit daunting. So in this article we're going to cover every type of vape style, device and e-liquid on offer. Whether you're a beginner or an experienced vaper, this guide will equip you with knowledge and tips to vape like a pro!
Getting Started with Vaping: Your Vape Kit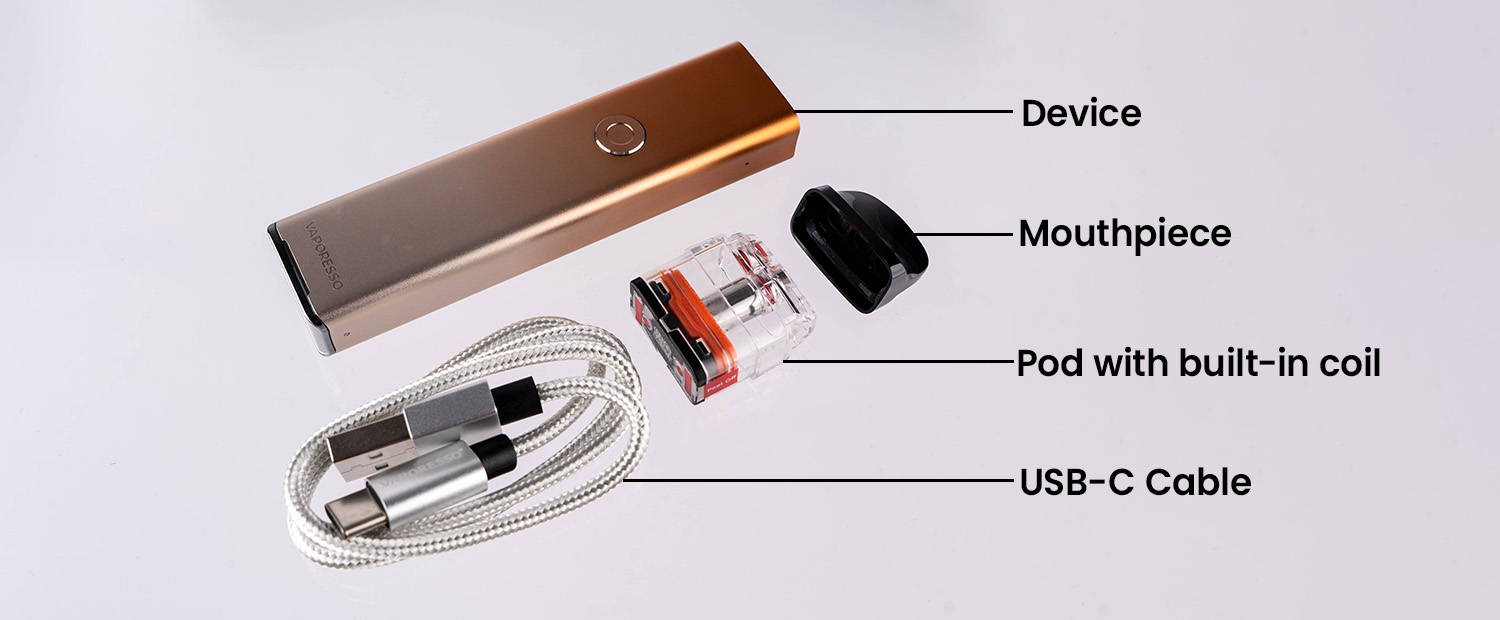 Here is a list of the basic vaping terms that beginners looking to get started will need to become familiar with:
Vape Kits: This is the main component of your setup and comes in various forms, such as vape pens, pod systems and box mods. Think about what you want from vaping and choose a device that suits your preferences and experience level. Research different e-cig devices to find the one that best fits your needs.
Batteries: Starter kits are designed with built-in batteries, that you can simply plug in and charge as you would a phone, with a variety of devices offering greater charge capacity than others. If you opt for a device that requires external batteries (such as box mods & sub-ohm kits), you'll need to purchase compatible rechargeable batteries. Make sure that you choose high-quality batteries from reputable brands to ensure safety. Rechargeable batteries have the advantage of fast charging when used with an external battery charger.
E-Liquid: Also known as vape juice, E-liquid is what you'll be inhaling. It typically consists of a blend of propylene glycol (PG), vegetable glycerine (VG), flavourings and the option of nicotine. Be honest about how much you smoke and start with nicotine that matches your requirements or consider nicotine-free options if your motivation is purely recreational.
Coils: Coils are small, cylindrical heating elements comprising of a metal mesh screen or coil filament wrapped in cotton, that absorbs and vaporises the e-liquid when heated up by your device. Replacing coils forms the main part of your maintenance routine, they have a limited lifespan and will need to be replaced every 1 to 2 weeks (depending on use). They come in different sizes and coil resistances which affect the amount of vapour produced
Pod/Tank: This is the part of the device that holds the e-liquid and houses the coil. After the Tobacco Products Directive (TPD) Regulations, all pods and vape tanks in the UK are regulated to a 2ml max capacity. Some offer top-fill options or side refilling which are worth consideration.
Charger: The majority of modern vape devices incorporate Type-C charging and many devices will include a charging cable with the kit, if not make sure to purchase one if you do not already have one in possession. If you are using a device with external batteries we recommend purchasing a separate battery charger which works far more efficiently than charging directly from the device.
Cleaning Supplies: It's good practice to give your kit a wipe-down during coil changes if you experience any leaks or spills. Cotton swabs and kitchen roll come in very handy.
Safety: Familiarise yourself with the user manual to ensure that you understand battery charging, coil installation and e-liquid compatibility. You can also browse our guides section for more in-depth answers to any questions you may have.
Choosing the Right Vape Device: Styles of Vaping
What are the three styles of vaping?
Vape kits generally cater to three styles of vaping: mouth-to-lung (MTL), restricted direct-to-lung, (RDL), and direct-to-lung (DTL). Each style of vaping offers a different vaping experience, and it is important to consider what your goals are before making a purchase.
MTL (mouth-to-lung) vaping is perfect if you want to switch from smoking to vaping. Disposable vapes are good introductory MTL kits, but long term, the best vaping device for beginners is a refillable pod kit. An MTL pod vape replicates the feel of drawing on a cigarette: you draw the vapour into your mouth and hold it there for a second before inhaling it.
Beginner vape kits typically have a tighter draw and produce a discrete amount of vapour. They utilise high PG e-liquids and high resistance coils ranging from 0.8ohm to 1.5ohm with lower wattage output ranging from 10 - 25W. MTL vaping delivers a recognisable and satisfying throat hit and is suitable for higher nicotine strengths.
Most MTL pod kits are fitted with a smart chip and pressure sensor incorporating an inhale activation function that vapes your juice as you inhale. You will find this feature on all disposable vape bars and most refillable pod kits. Auto-draw vapes is a really helpful feature for beginners that will make your vaping journey much easier, you simply inhale on the device to activate it as you would a cigarette.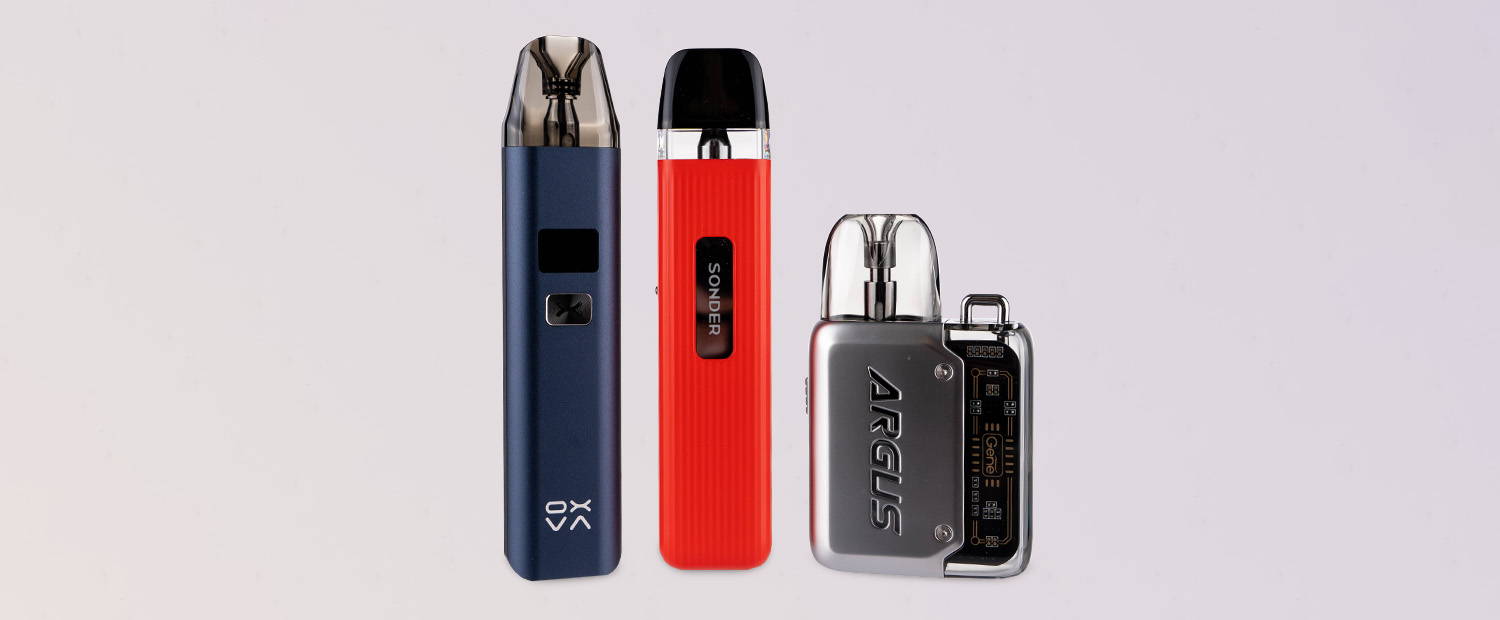 DTL (direct-to-lung), also known as sub-ohm vaping, is the complete opposite of MTL where the user inhales the vapour directly into their lungs in one deep breath. DTL vaping typically uses powerful box mod devices and sub-ohm tanks with larger airflow openings, low resistance coils in the 0.15ohm to 0.5ohm range and high wattage settings of 25 - 200W.  
Combined with thicker high VG e-liquids, DTL vaping produces denser clouds and a much smoother vape experience with virtually no throat hit. Since there is a larger volume of vapour being inhaled, DTL vaping is often associated with lower nicotine strengths, as the increased amount of vapour being inhaled carries more nicotine per puff.
Direct-to-lung vaping is a marvellous way to explore the profusion of complex flavours that vaping has to offer with or without nicotine - and it is just plain fun. Although keep in mind that due to the huge clouds of vapour produced, this style of vaping may not be suitable in many public situations such as work environments or crowded areas. Consider if DTL vaping is suitable to your lifestyle requirements. It is common for seasoned vapers to choose use their sub-ohm kit at home and take an MTL pod kit when they leave the house.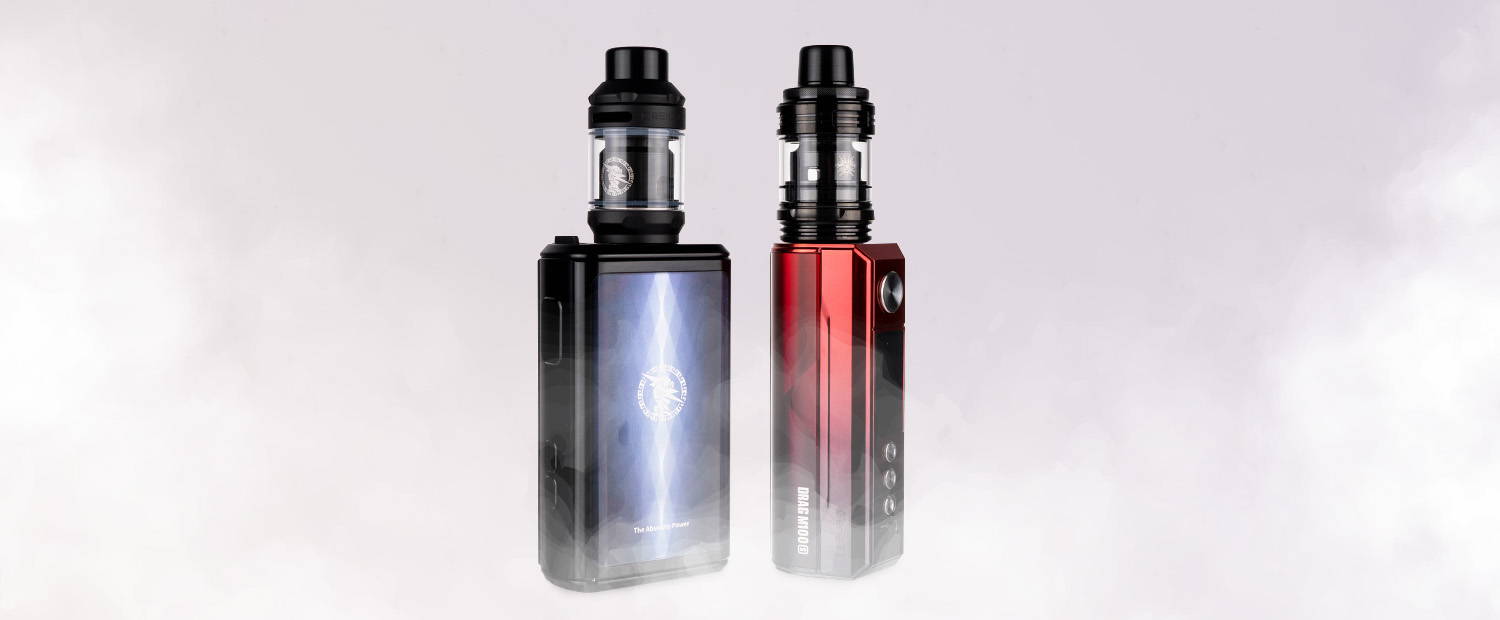 Providing a "best-of-both-worlds" solution that falls between the two traditional types of vape styles is RDL (restricted direct-to-lung) vaping. In RDL the user inhales the vapour directly into their lungs, bypassing the mouth-to-lung process, but with a tighter draw compared to the direct-to-lung style. Many vapers enjoy RDL as it delivers a richer flavour-focused vape with a more civilised amount of vapour production than the airy DTL. RDL vaping typically uses pod devices fitted with lower resistance coils between the ranges of 0.6ohm to 0.9ohm and provides the benefit of versatility as it can be enjoyed with both high PG or high VG e-liquids.
Many electronic cigarettes feature an adjustable airflow function that lets you personalise your airflow from a tight to loose draw. A more restricted airflow will produce a warm & flavour-dense vape experience, it is important that you don't completely shut the airflow as this will overheat and damage the coil.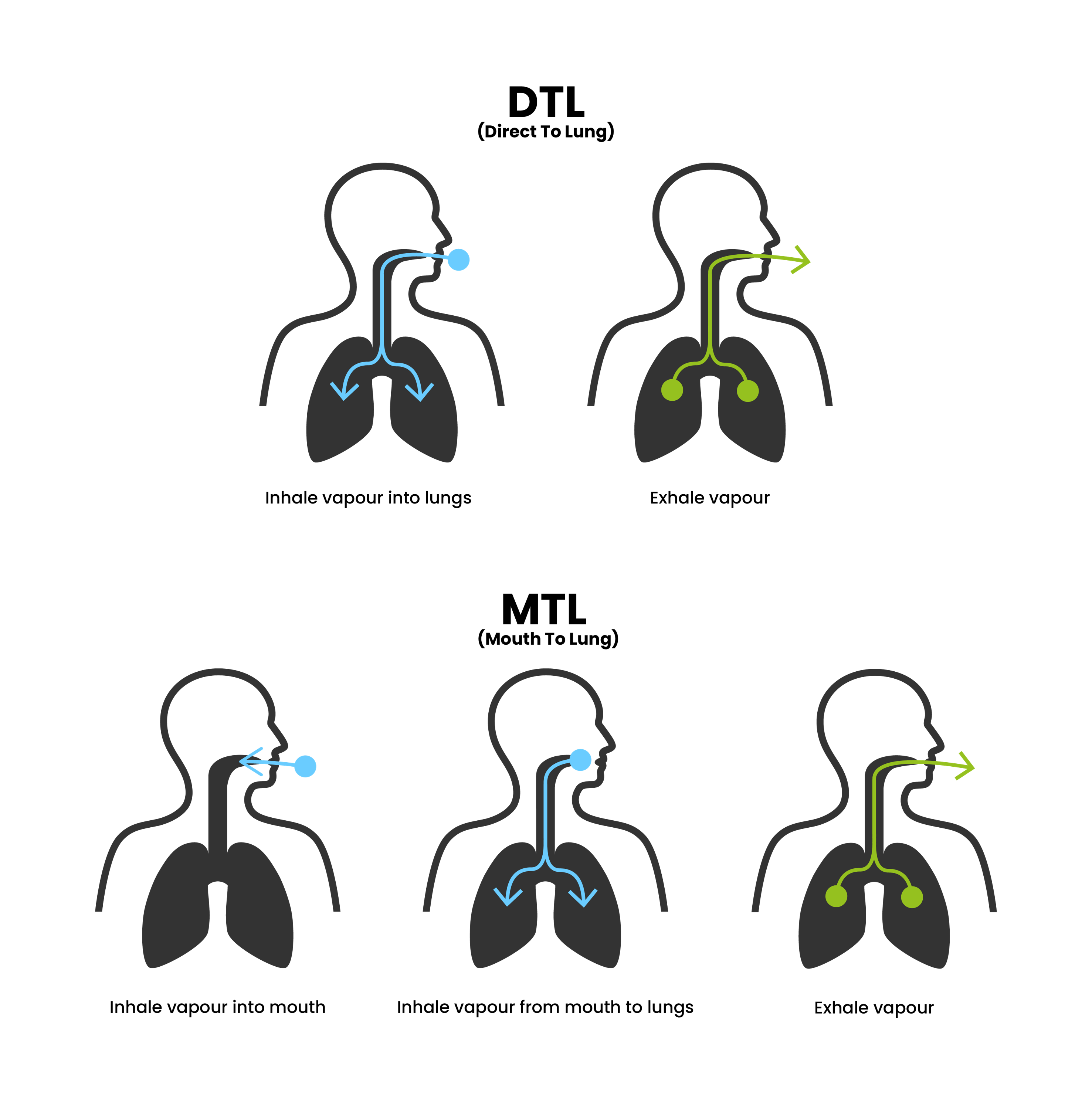 Exploring E-Liquids: Flavours, Nicotine, and PG & VG Ratios
Your type of e-liquid will be defined by your vaping style and the base ingredients of your e-liquid, namely PG (propylene glycol) and VG (vegetable glycerine) and the strength and type of the nicotine.
High PG E-Liquids (Throat Hit & Nicotine)
Beginners making the switch to MTL vaping will need an e-liquid that contains at least 50% PG. The presence of PG not only enhances the flavour but also provides the desired throat hit that smokers often seek. High PG e-liquids are thinner in consistency, allowing for the vaping of higher nicotine levels (up to 20mg). These liquids are ideal for lower-powered pod devices and deliver an optimal vaping experience for new starters.
High PG shortfills are also an excellent option for anyone who wants to try nicotine free vaping. These super economical 50ml or 100ml bottles contain no nicotine and will last for ages!
High VG E-Liquids (Smooth Vaping & Big Clouds)
DTL vaping, on the other hand, uses high VG e-liquids, typically with a ratio of 65% or higher and are available in premixed 10ml bottles or larger 50ml & 100ml e-liquids called shortfills. Shortfills contain no nicotine, but you can add some with a nic shot.
Vegetable glycerine (VG) has a syrupy consistency and when used with low resistance coils, it produces a large amount of velvety and rich vapour without any harsh throat sensation. The substantial increase in vapour production means you get tons of intricate flavour and also means that you only need 3mg of nicotine since you inhale a greater quantity in one go.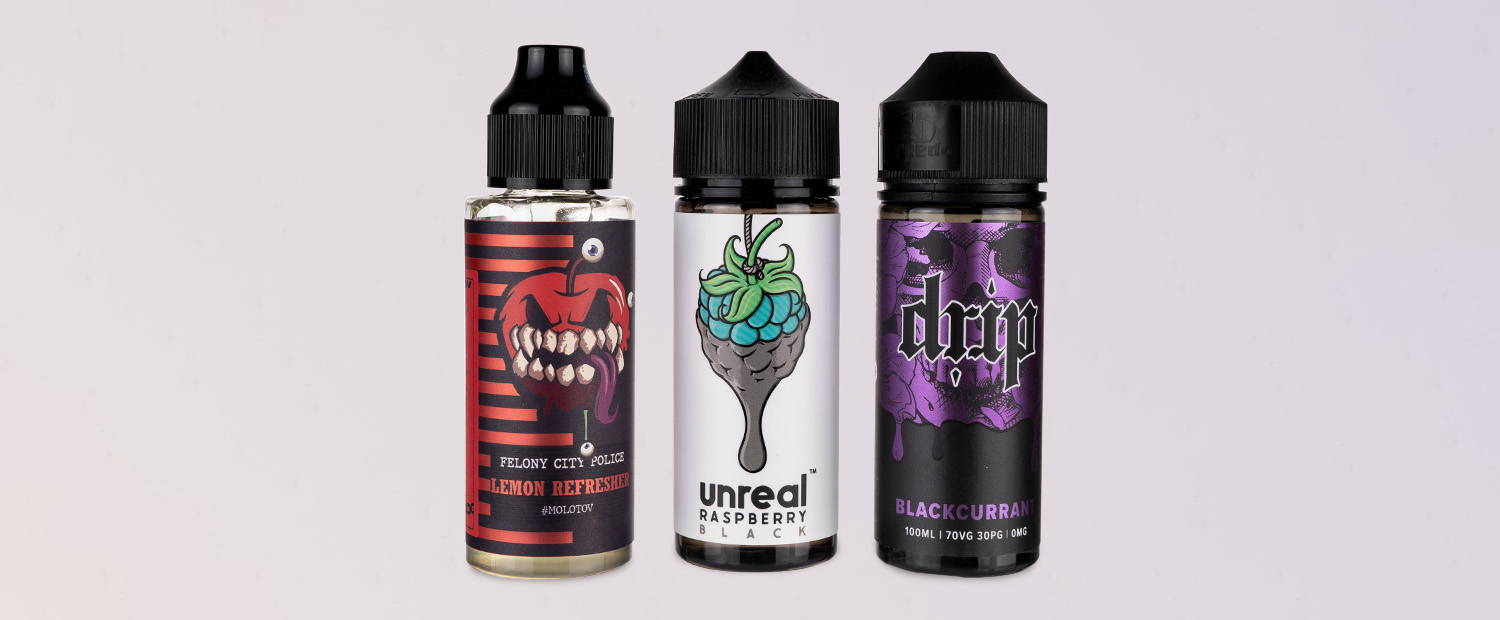 There are two types of nicotine to choose from; nicotine salts (nic-salts) and freebase nicotine. Each type has unique attributes which will benefit you depending on your individual needs.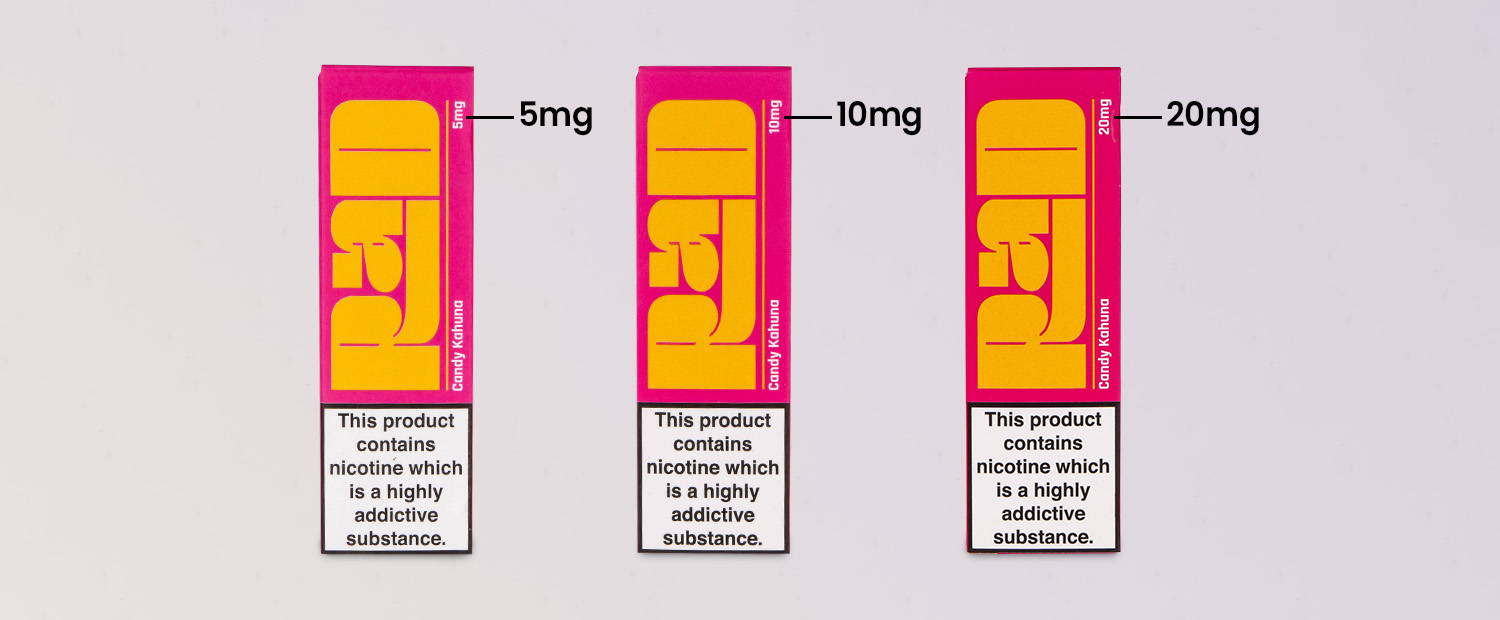 Nic salts are great for beginners who want to successfully switch from smoking to vaping. The closest thing to a cigarette, MTL vaping with nicotine salts offers a smooth and gratifying throat hit that isn't overly harsh, allowing you to indulge in higher nicotine concentrations such as 5mg, 10mg, or 20mg. The bioavailability of the nic salt formulation ensures rapid absorption and near-instant and long-lasting satisfaction. What's more, nicotine salts do not compromise the taste of the e-liquid, allowing you to enjoy the most flavourful MTL vaping experience available. If you would like to know more about nic salts, check out this handy article.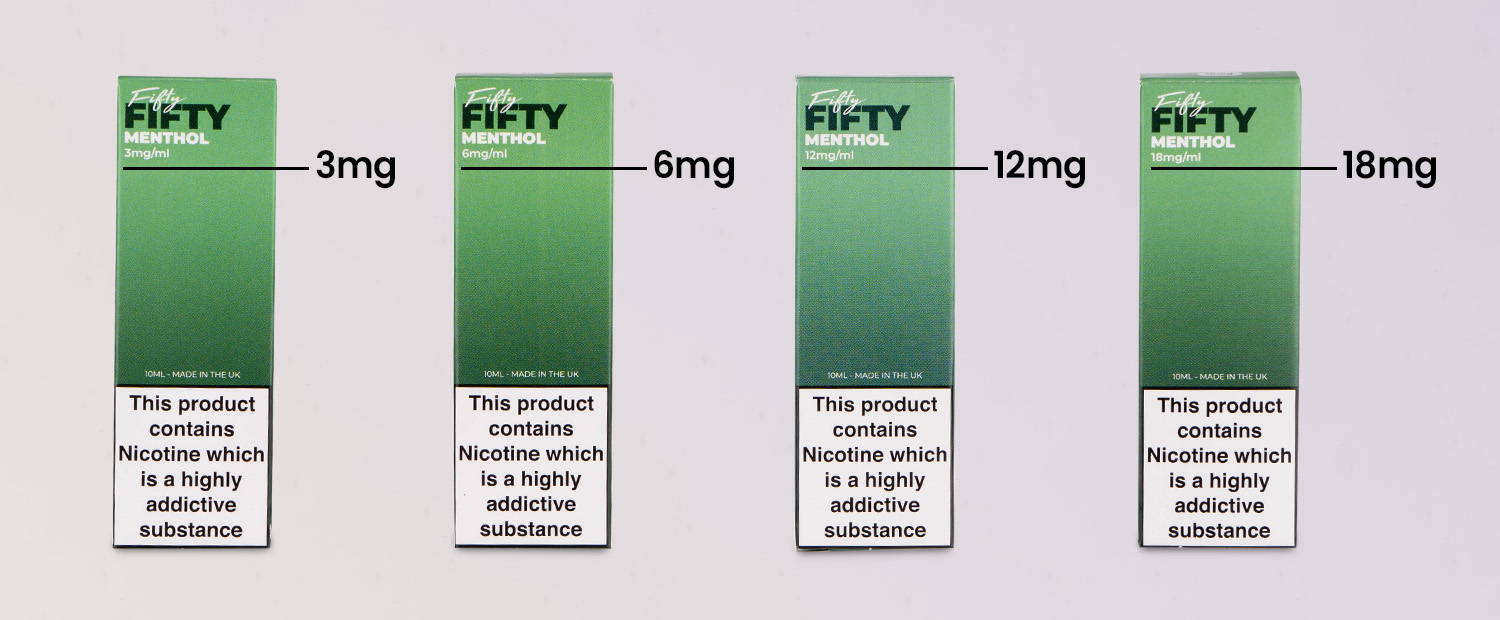 50/50 Freebase is a synthetic nicotine e-liquid variant that provides a distinctly strong throat sensation at 12mg and an intense hit at 18mg, making it primarily suitable for heavy smokers. However, it's worth noting that the flavours may become less pronounced in this strength. If you're aiming to reduce nicotine intake, the 3mg and 6mg options are perfect choices. They offer a satisfying throat hit without discomfort while maintaining a decent amount of flavour.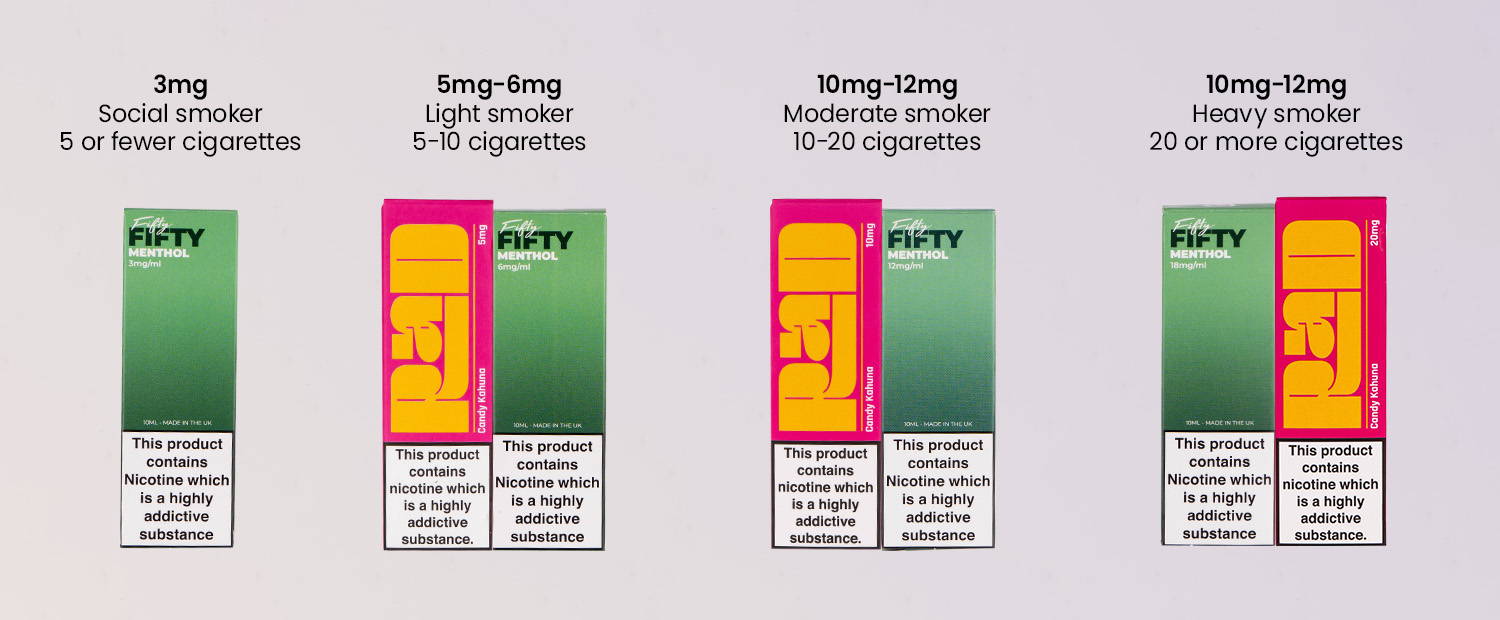 Start Vaping: Setting up your First Vape Kit
Most of today's starter vape devices use the refillable pod system design, which uses a 2ml refillable plastic pod which fits into the vape device, instead of the traditional glass tank design of the past. The refillable pod is best kit for beginners as they are very user-friendly. Variations include a fixed coil pod in which the coil is fitted into the pod and is not removable, with the idea that when the coil is spent, you swap out the entire pod for a new one, thereby minimising maintenance. Alternatively, a pod with a removable coil system uses an empty pod with replaceable coils that slot into the base of the pod, thus minimising waste.
Top Fill or Side Fill Pods
Beginner pod kits can be refilled by simply unclipping the mouthpiece. This means that you don't need to remove the pod to refill it, making topping up a quick and mess-free experience. Side refilling, on the other hand, is achieved by lifting a silicone stopper on the side of the pod. You will need to remove the pod in order to do this, so not as hassle-free as top refilling, but still very straightforward. It's entirely down to personal preference. Top refilling is much easier but a pod kit with side refilling may have additional build features that suit your needs.
The refillable pod system is also popular with DTL vape kits for sub-ohm vaping. The only difference is that the aperture of the mouthpiece will be larger to accommodate the increased airflow. Traditional glass tanks are still widely used as well, they feature a glass chamber with a stainless steel top and base component, and refilling is usually achieved by unscrewing or sliding the out the mouthpiece.
Whatever vape system you decide to use, the steps involved will be as follows:
Step 1: Insert the coil into the pod/tank. If your device uses a fixed coil pod then you can skip ahead to Step 2.
Step 2: Fill your pod or tank.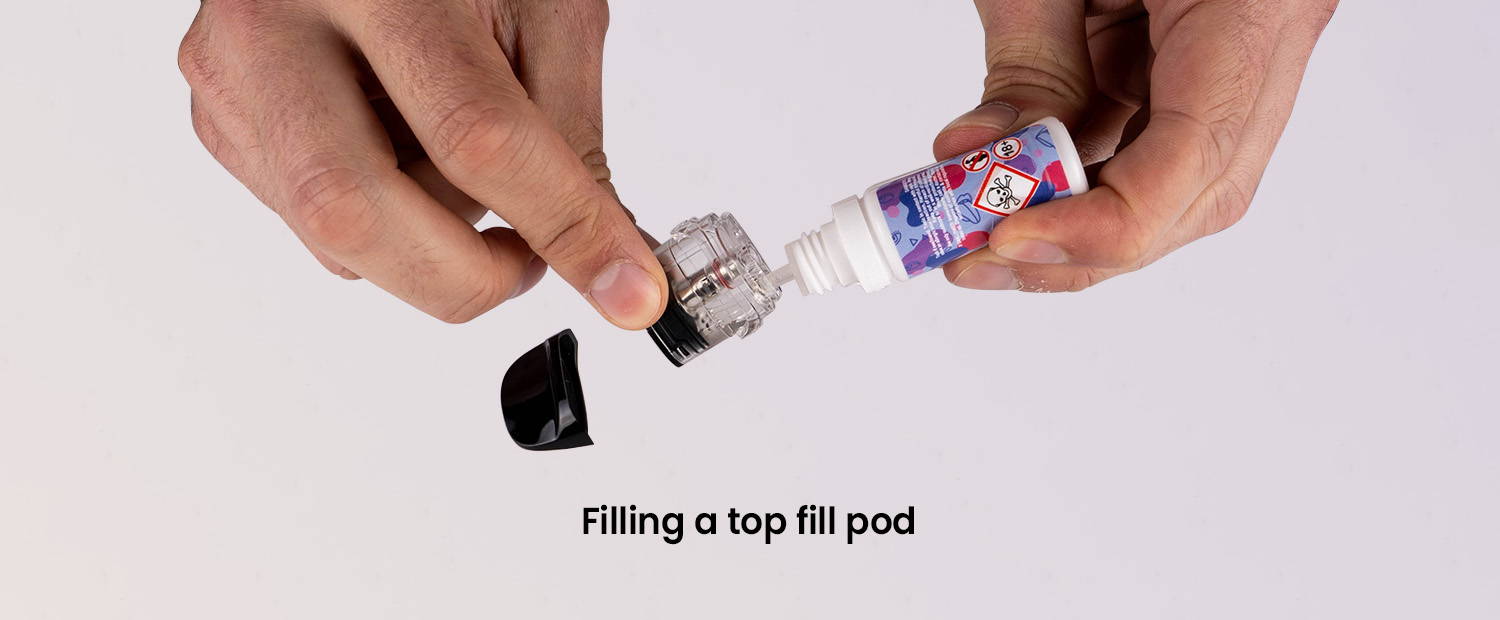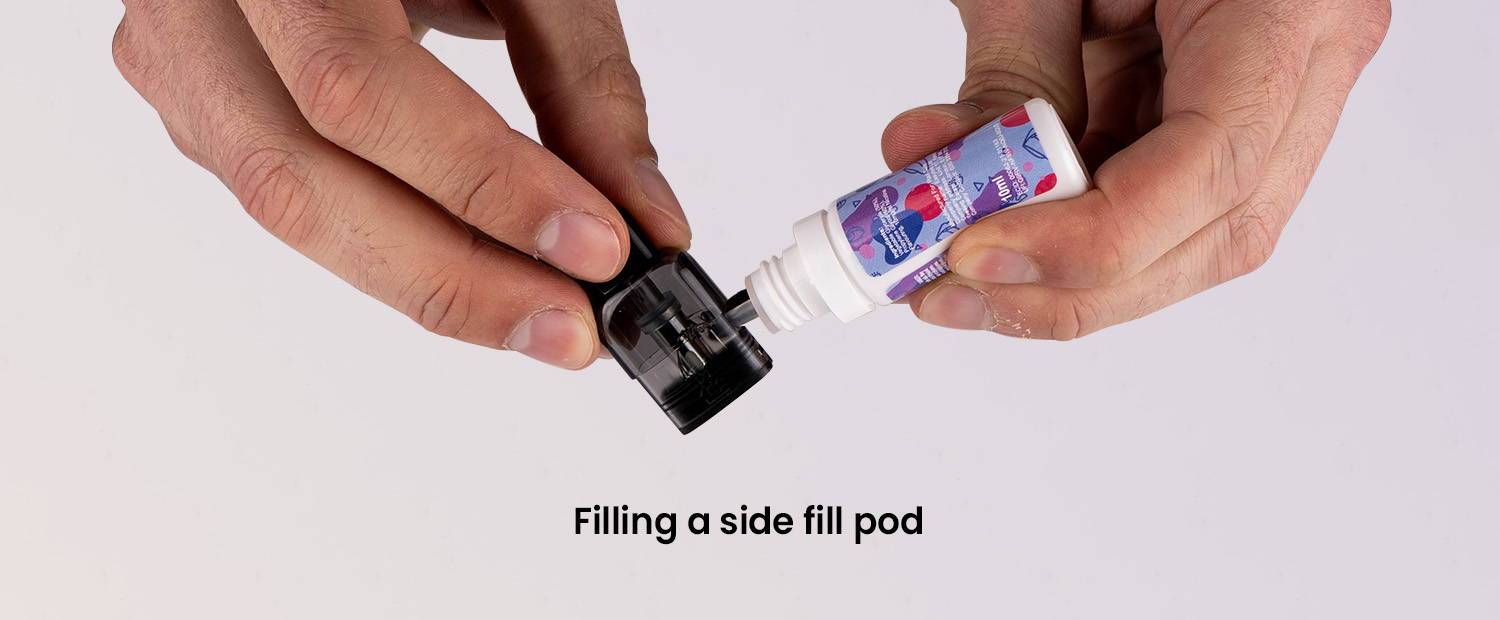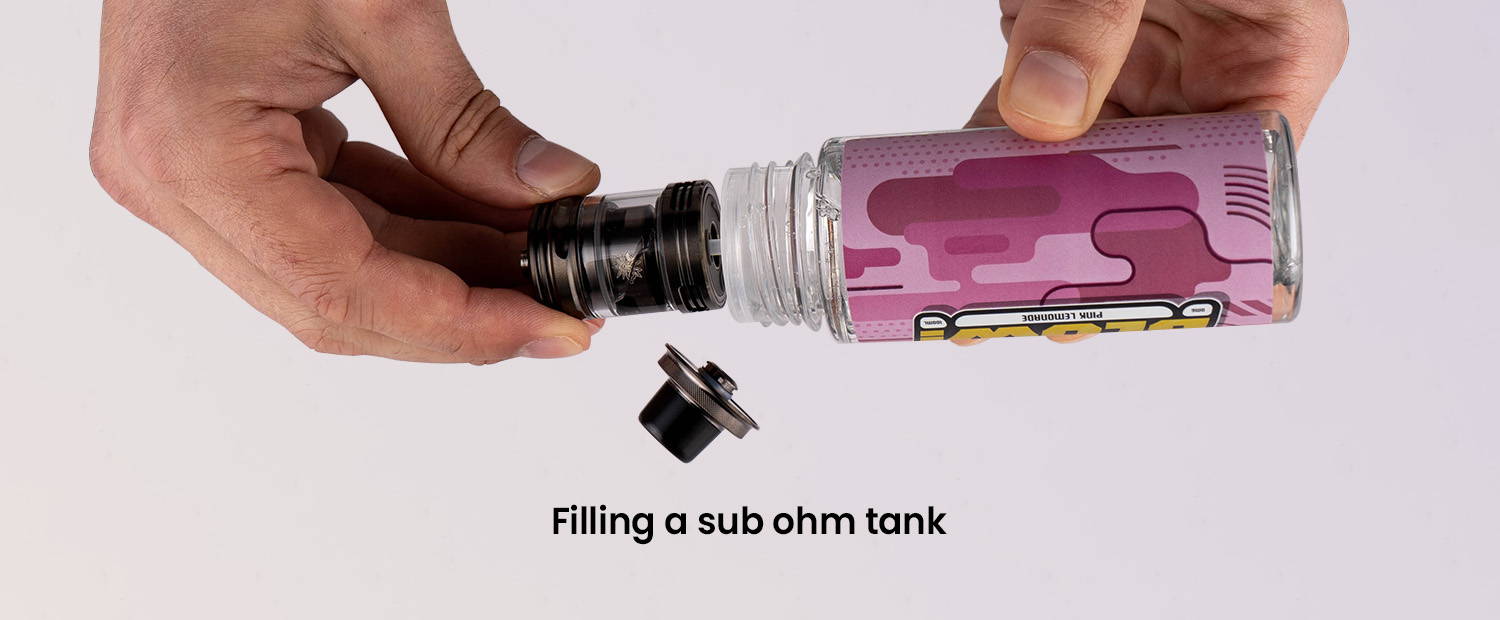 Step 3: Allow at least 5 minutes for the coil to absorb the e-liquid. This ensures maximum flavour and prevents the cotton from burning.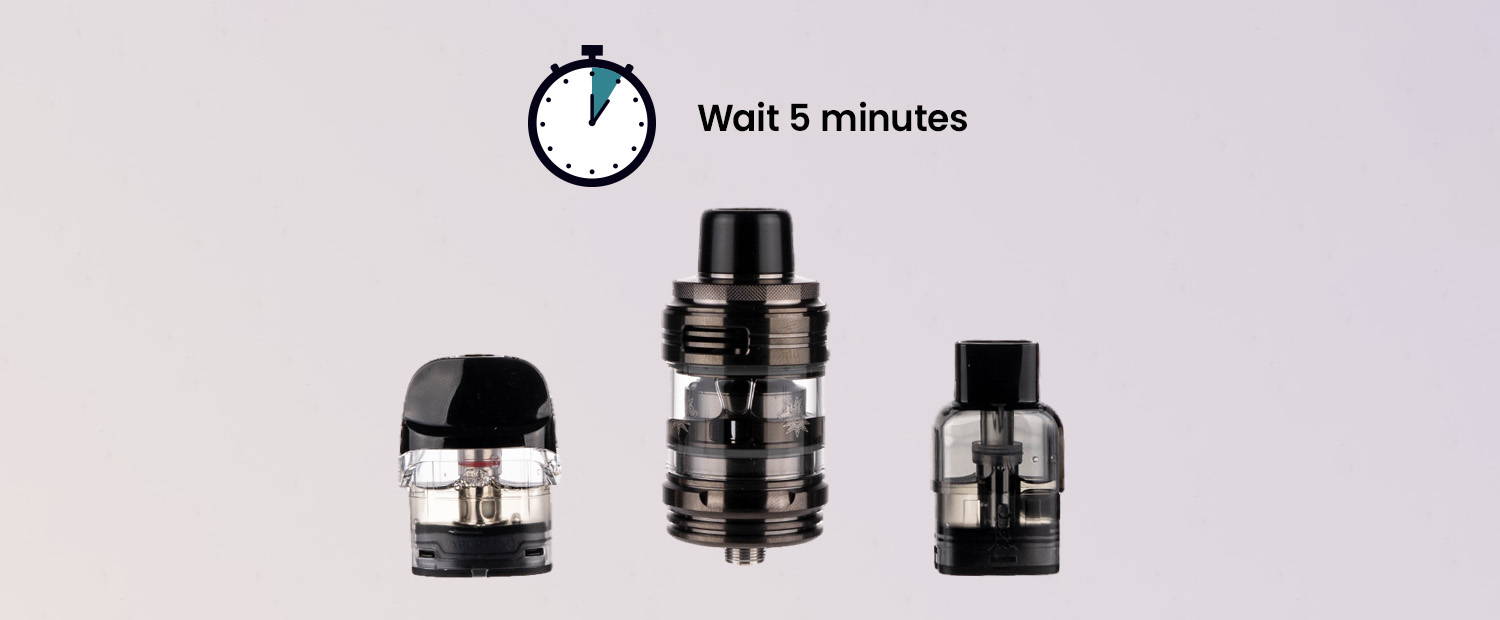 Step 4: Attach the pod or tank to the device.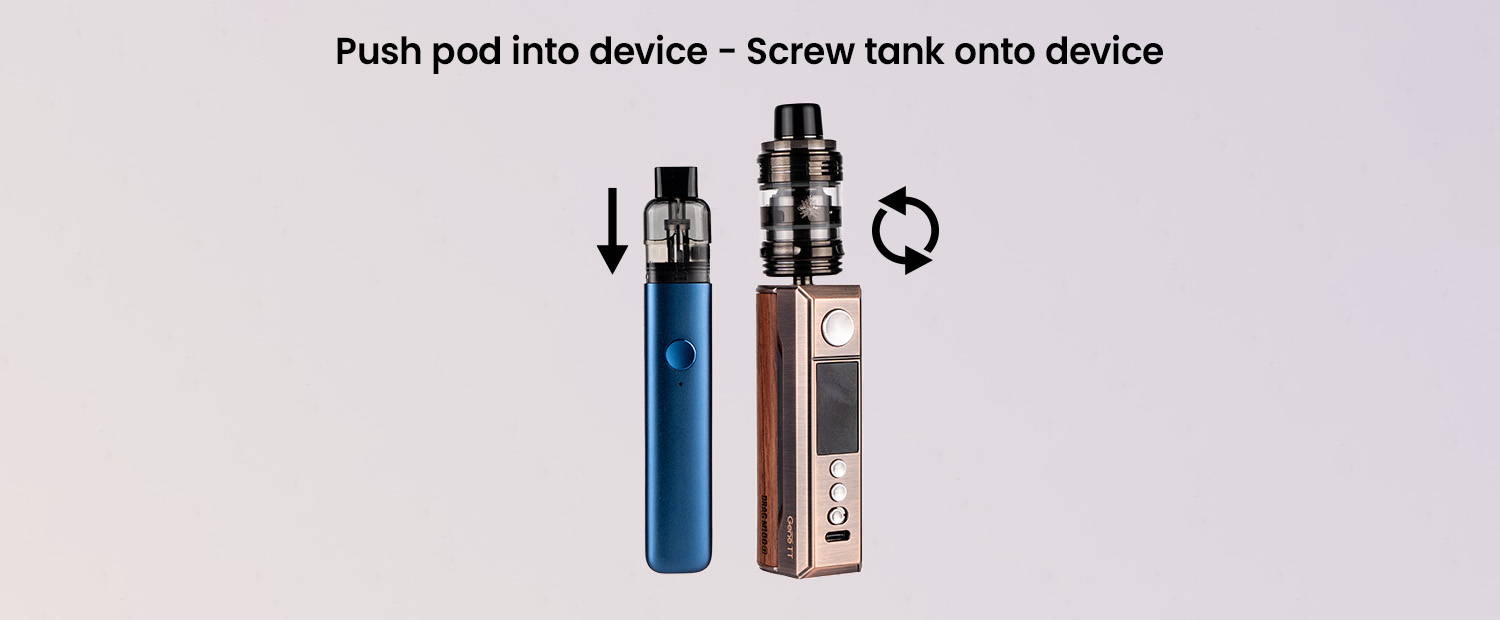 Step 5: Turn on, activate with the power button, or use buttonless inhale activation.
(image holding thumb over a pod kit power button & a close-up of a sub-ohm kits display)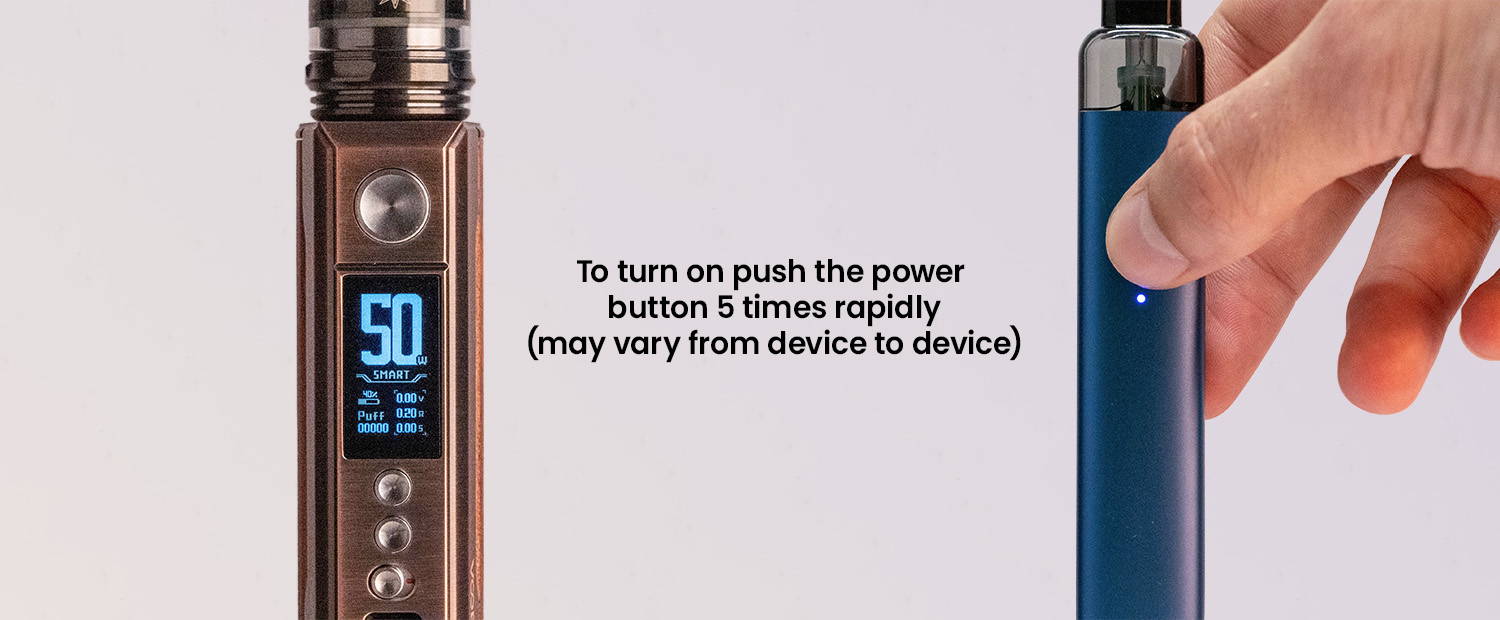 Step 6: Ensure your airflow vents are at least partially open (if adjustable) and make sure you are not covering the apertures with your fingers.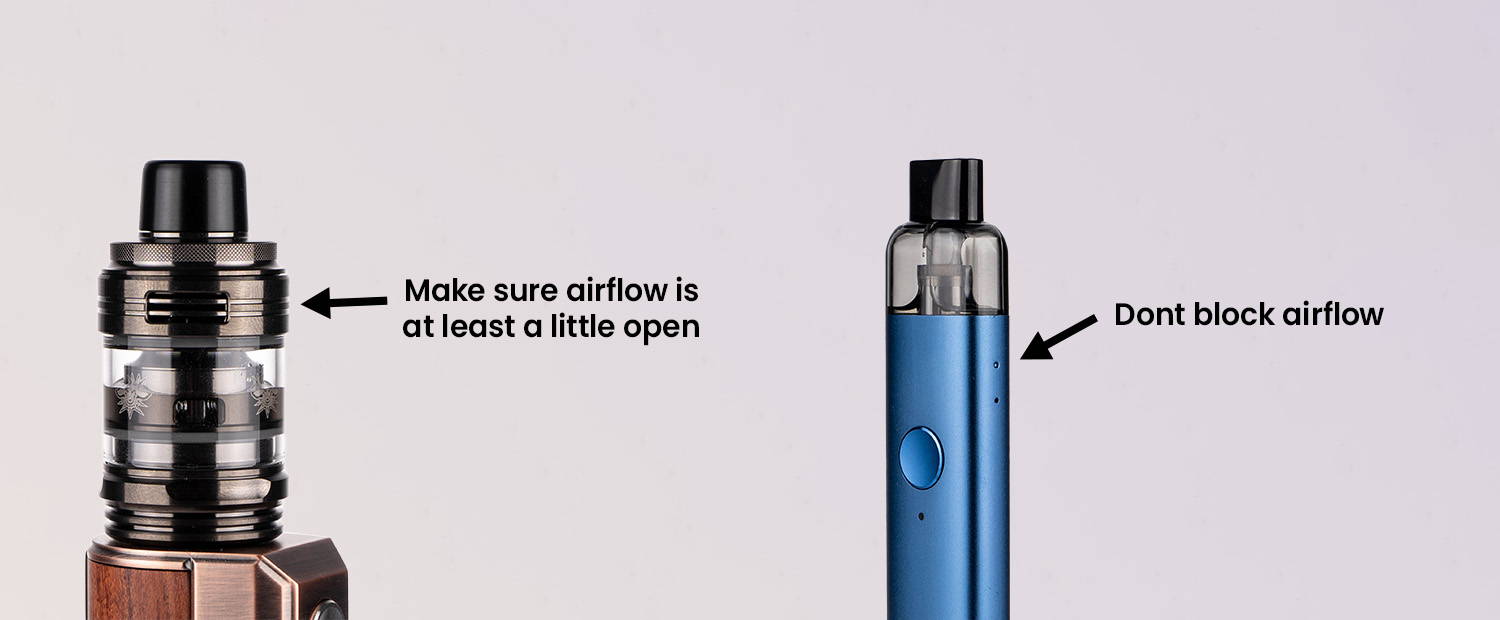 Step 7: Inhale and vape, MTL - draw as you would a cigarette, DTL - take a deep breath.
Step 8: Monitor e-liquid levels, and make sure that visible cotton in the coil is covered in e-liquid.
When to change a vape coil?
Beginners often struggle to figure out when to change a coil out as there are various factors at play that can affect the lifespan of your coil. Your vaping style, e-liquid and the frequency with which you vape can have an impact. There are a number of tell-tale signs that will let you know it is time for a fresh replacement.
Burnt taste or muted flavours, can signal that the coil is no longer optimal.

Darkening of the e-liquid and of the visible cotton in the coil.

The device may misfire or cut out during your vape, signalling damage to the element

Dry hits - can occur when you vape on an empty pod or through overuse causing the heating element to burn the cotton.
A coil change is a great time to check your device and wipe up any condensation and debris that can accumulate during vaping and while being carried in your pocket or bag.
How to Inhale a Vape: MTL style
Mouth-to-lung (MTL) kits are designed to mimic the sensation of smoking and the technique for inhalation is identical to drawing on a cigarette:
Simply draw the vapour into your mouth, inhale it and breathe out.

The vapour produced this way is comparable to a cigarette.

When first starting out, it is advised to take a few puffs and see how you feel.

As a rule of thumb, the frequency and duration at which you vape can be based roughly on the time it would take you to smoke a cigarette; 2 to 3 minutes.
Maintenance and Safety Tips for a Smooth Vaping Experience
Battery Care - Ensure that you charge the device as per the manufacturer's recommendations. Kits may include their own charging cable, if not, be sure to purchase a suitable one from a trusted vape retailer.
Coils - Ensure that coils are correctly aligned and screwed in tightly to prevent e-liquid from leaking out of the pod.
Cleaning - Address any leaks immediately. Grab some kitchen roll and take action by removing the pod or tank, absorbing any spills within the pod chamber or tank connection and thoroughly wiping everything down. Dust and debris can also accumulate over time and impact the operation of your device.
Chain vaping - Overuse = Overheating. Vape at regular intervals and be sure to take breaks to allow your device to cool down.
Topping up - Prevent dry hits and burnt coils by monitoring your e-liquid level and making sure you are topped up.
Airflow - Don't obstruct airflow openings or fully close adjustable airflow rings and sliders. You need airflow to carry the vapourised liquid and to cool the coil.
Troubleshooting Common Vaping Issues: Solutions and Fixes
| | |
| --- | --- |
| Problem | Solution |
| No Vapour Production | Check that the battery is charged and the pod/tank is securely connected. Replace the coil if necessary and ensure there is proper airflow. |
| Weak or Insufficient Flavour | Clean or replace the coil, and adjust wattage settings. You may also be experiencing 'vapers tongue' from vaping the same flavour for an extended period of time, try mixing it up with a new flavour or e-liquid. |
| Leaking or Spillage | Check O-rings in tanks and around coils for damage, make sure coils are properly fitted, tighten connections and avoid overfilling. |
| Dry Hits or Burnt Taste | Prime the coil properly and ensure sufficient e-liquid saturation by allowing at least 5 minutes of soaking before vaping a new coil. Don't exceed the coils' recommended wattage range. |
| Battery Life and Performance Issues | Charge the battery fully and clean battery terminals regularly, replace old batteries if needed. |
| Coil Gurgling or Flooding | Clear excess e-liquid from the coil, ensure proper airflow and adjust wattage if necessary. Take regular breaks between vaping to prevent the e-liquid from heating up and flooding the coil. |
| Vape Device Not Charging | Check the integrity of the charging cable and connections, clean out the charging port or try a different power source. |
| E-Liquid Clogging or Blockage | Check for debris or gunk that may have entered the chimney, and replace the coil if necessary. Avoid thick or high VG e-liquids with low-powered, high-resistance coils. |
| Harsh or Irritating Throat Hit | This can be a sign of a spent coil. Increase the airflow if possible and switch to a lower nicotine strength or try smoother nic salts over freebase nicotine. |
| Vape Device Not Firing | Check battery connection and ensure the device is fully charged. Ensure that the coil is properly installed, and clean the firing button or auto-draw sensor inside the pod chamber. |
Vaping Etiquette: Considerations for Public and Social Settings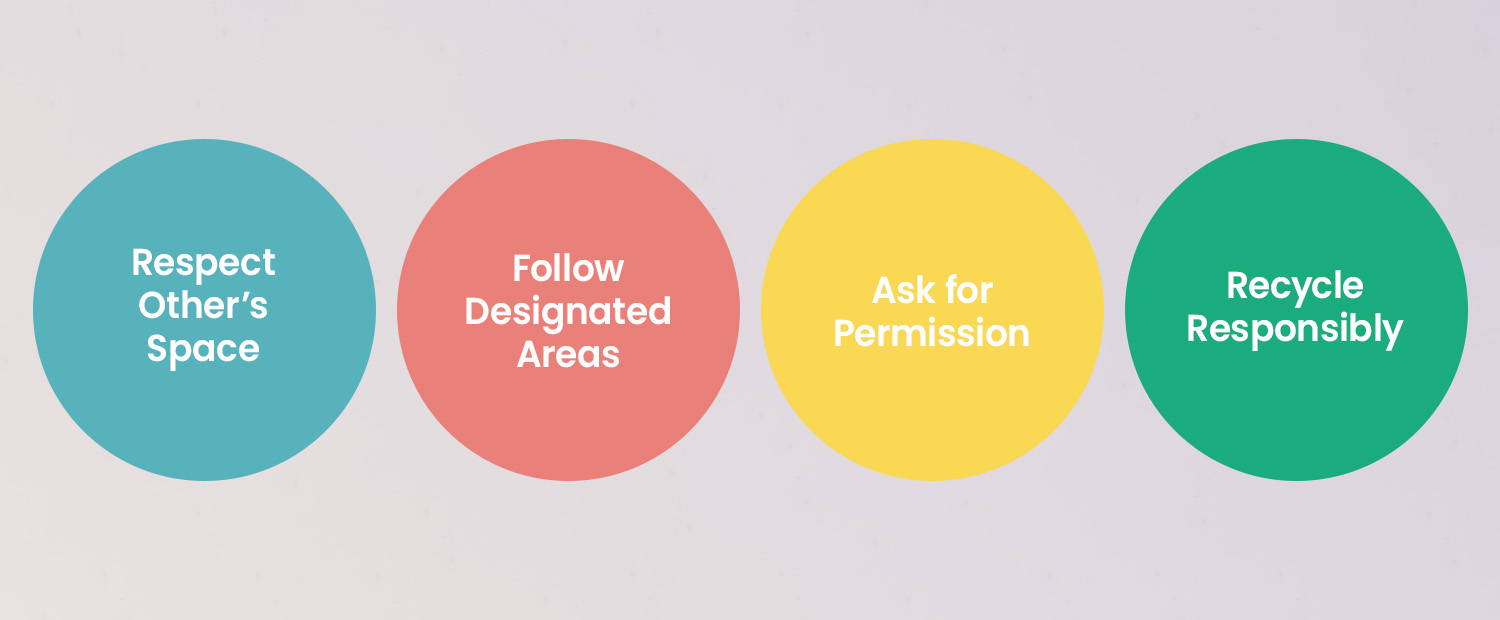 Respect Other's Space: Be mindful of your vaping and avoid blowing clouds of vapour in close proximity to others who may not appreciate it.
Follow Designated Areas: Adhere to any specific vaping regulations or designated vaping areas in public spaces, ensuring you are vaping only in permitted locations, and research vaping regulations before travelling abroad.
Ask for Permission: Before vaping in someone else's home, vehicle, or personal space, always seek permission and respect their preferences regarding vaping.
Recycle Responsibly: Dispose of your vaping waste, such as empty e-liquid bottles or used coils, according to your local authorities' guidelines. Recycle old vape kits, disposables and batteries at your nearest electrical waste recycling centre and avoid littering or leaving vaping-related debris behind.
By taking into consideration your vaping goals, whether it's quitting tobacco or just for fun, you can work out the most suitable vape style that suits your needs. This will enable you to focus on selecting the right device, e-liquid, and nicotine strength that works for you.
By following the step-by-step instructions outlined in this guide, you'll quickly become a vaping pro. Additionally, our expert tips and troubleshooting suggestions will maximise your vaping experience and assist you in resolving any potential issues.
Should you have any further inquiries about vaping, please feel free to reach out to our dedicated customer services team. They are eager to assist you on your journey towards a pleasurable vaping experience.
Troubleshooting & Maintenance Guides
Troubleshooting & Maintenance Guides
Troubleshooting & Maintenance Guides
Troubleshooting & Maintenance Guides
www.vapesuperstore.co.uk contains general information about vaping and vapour products. The information provided is not medical advice, and should not be relied upon unless explicitly cited. We do not make any warranties surrounding the health benefits, reliability and accuracy of written copy across all pages on our website, including blog content and content posted on social media.