How do refillable vape pod kits work?
With a refillable pod kit you'll save a ton of money in the long run and do your bit for the environment by not throwing away hazardous waste on a daily basis. In this guide, we will answer your questions and give you the rundown on how these kits work so you can confidently purchase and use your pod kit.
Are refillable vapes worth it?
Whether you are looking to switch from smoking to vaping or want to move away from disposables, refillable pod kits or open pod systems are the most effective, economical and hassle-free way to do so. In fact, they were designed to be easy for beginners to get to grips with and enjoyable to use.
With a refillable pod kit, you can enjoy the full spectrum of delicious e-liquid flavours on offer, take advantage of customisation options to fine-tune your vape experience and you can tailor your nicotine strength to suit your needs.
What is the difference between an open pod system and a closed pod system?
A Refillable pod kit, also referred to as an open pod system, means that you have access to the pod and the ability to refill it yourself with the e-liquid of your choice.
A closed pod system is a prefilled pod or device that cannot be refilled. Once it is empty it needs to be replaced. Disposable vapes and pre-filled pods are closed pod systems.
How do you refill a pod kit?
You can refill a pod kit by either taking off the mouthpiece to access the filling port at the top or by lifting a silicone tab on either the side or the bottom of the pod and squeezing in your e-liquid. Each pod has a 2ml capacity meaning you can get about five full refills from a 10ml bottle of e-liquid or about 3000 puffs.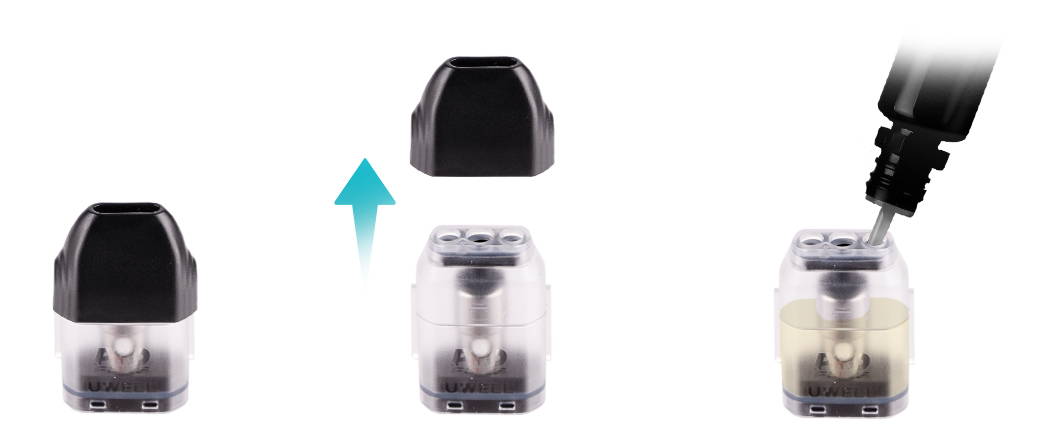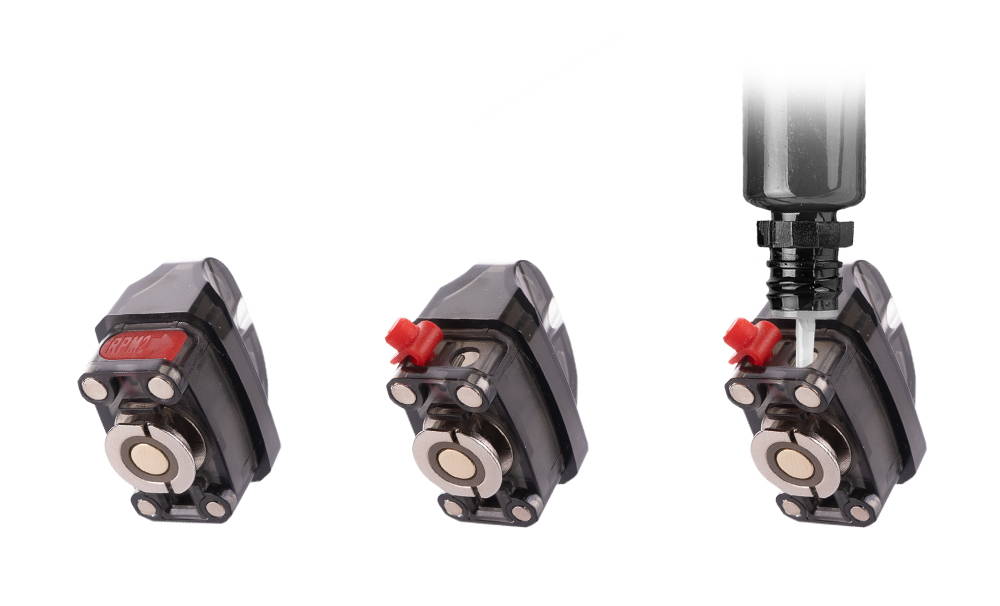 How do you change a pod or coil on a pod kit?
Some pod kits are equipped with a fixed coil pod, this means that when the coil is done, you simply pull out the pod and replace it with a new one. The pods are usually fitted to the device via a magnetic connection.
The other option is a removable coil pod that will feature a plug-and-play design allowing you to pull out the old coil and replace it with a new one while keeping the pod.
Functionally they perform the same and it is a matter of personal preference as to which one you prefer.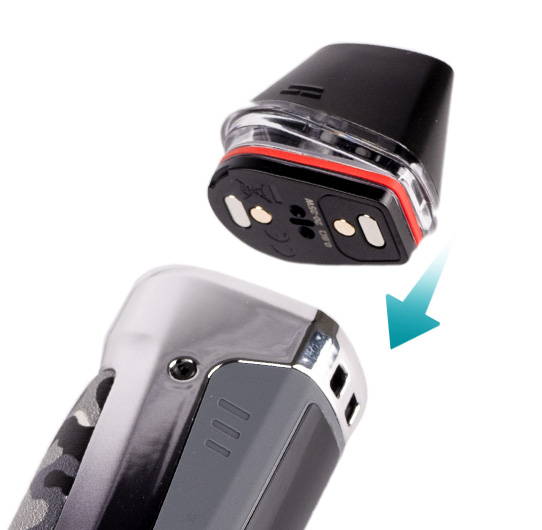 How do I know when to change a coil?
A coil needs changing when you notice a burnt or acrid taste in your vape or a darkening of your e-liquid. Another indication is a reduction in flavour and vapour production.
The average lifespan of a coil is around one week to 10 days. However, it is worth keeping in mind that this is very dependent on your use and if you vape frequently for long periods of time then this may reduce the lifespan of your coil.
It is also important to make sure that you keep your pod topped up with e-liquid, as a general rule of thumb, you don't want to see any exposed cotton in the coil. If you don't, you risk getting what is known in vaping circles as a 'dry hit' that will burn the cotton in the coil and require a new coil change. Don't beat yourself up too much about this, it's almost a right of passage for vapers.
How do I prepare my new vape coils/pod?
When you fill your pod with e-liquid on a fresh coil you should wait for 5 minutes before taking your first puff. This gives the coil time to get saturated with juice and will ensure that you get the best flavour and vape experience from your coil. If you fill up and vape straight away on a new coil, you risk burning the cotton in the coil and having to replace it with a new one.
How do you charge a pod kit?
All modern pod kits utilise Type-C charging and most starter pod kits will include a Type-C charging cable in the box. You can charge your pod kit from your laptop or directly from the mains.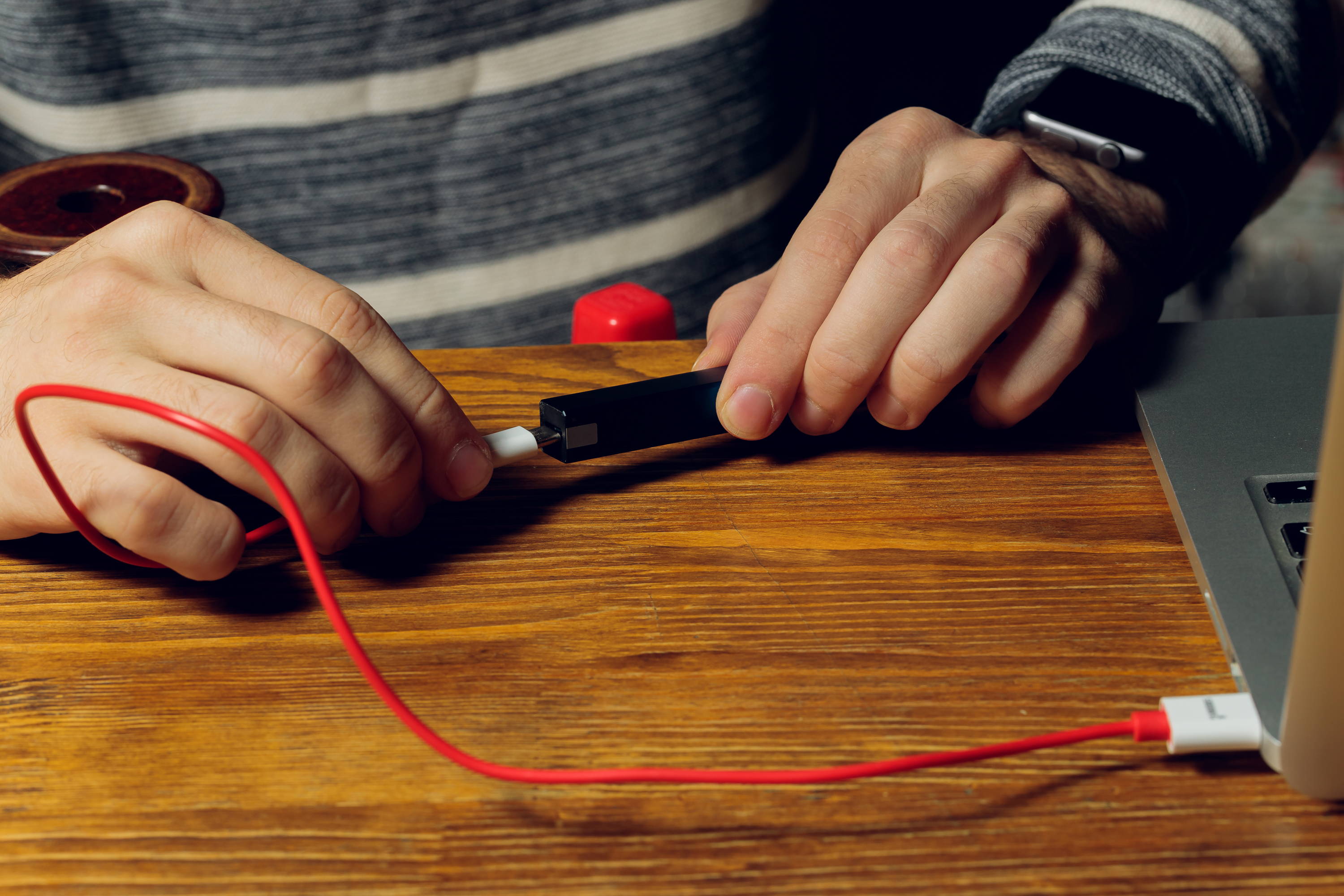 What e-liquids work best with a refillable pod kit?
High PG e-liquids and Nic Salts work best in beginner MTL (mouth-to-lung) pod kits. They are designed to deliver a high amount of nicotine and a satisfying throat hit, which is what you will be looking for if you are coming off cigarettes or want to move away from disposables.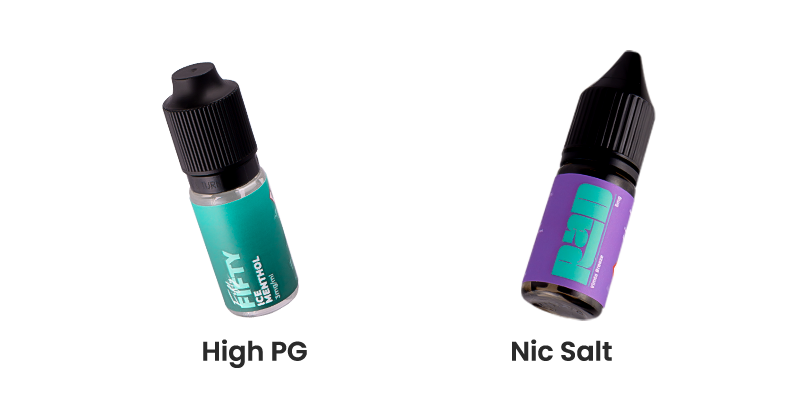 How many times can you use a refillable vape pod?
With a refillable vape pod kit using a 10ml bottle of e-liquid, you can expect to get up to 3000 puffs while the average coil will last a week to ten days - and you can expect to use more than one 10ml bottle per coil, so the value of a refillable pod kit is exceptional. This is far higher than what you get out of a single-use disposable vape which is limited to about 600 puffs per bar.
How do you inhale a refillable vape pod?
Refillable pod kits will have an auto-inhale feature meaning that you just have to puff on the device to activate it, or single button activation or both. With button activation, you simply press and hold the button while you take a draw and then release when complete.
You inhale on the device much like you would a cigarette, that is, you draw the vapour into your mouth and then inhale it into your lungs. This is known as a Mouth-to-Lung or MTL draw.
What is the best refillable pod vape for beginners?
Troubleshooting & Maintenance Guides
Troubleshooting & Maintenance Guides
www.vapesuperstore.co.uk contains general information about vaping and vapour products. The information provided is not medical advice, and should not be relied upon unless explicitly cited. We do not make any warranties surrounding the health benefits, reliability and accuracy of written copy across all pages on our website, including blog content and content posted on social media.